Army Commander: Iran to Show Crushing Response to Any Possible Attack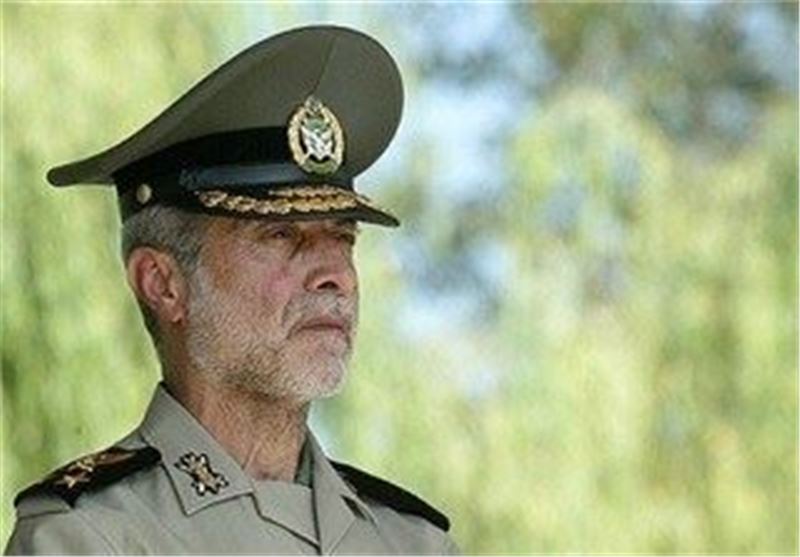 TEHRAN (Tasnim) — Iranian Army Commander Major General Ataollah Salehi emphasized that the country's response to any possible aggression by enemies would be strong and crushing.
Speaking to reporters on the sidelines of military parades here in Tehran today, Salehi said during the 8 years of the Sacred Defense (Iraqi imposed war on Iran in the 1980s) Iranian armed forces did not give an inch of their country to enemies, and that the memories of that resistance are sources of fear for enemies since knew well that "if they dare to take a move, we are ready and we are confident of our triumph."
He cautioned enemies of dire consequences of possible military move against Iran, and stated, "Our response to any possible attack would be much more crushing than (Iran's response during) the Sacred Defense."
Salehi also touched upon the message of today's military parades, saying, "Our message to friendly countries is that if they stand on their own feet, they will retain dignity and authority."
Earlier today, Iranian President Hassan Rouhani said the Iranian Army contributes to security and stability in the whole Middle East region.
"The neighbors should know that today, the Islamic Republic of Iran's Army and the other armed forces are supporters of stability and security across the whole region," Rouhani said, addressing Iranian military units during a military ceremony to mark the country's National Army Day on Friday.
President Rouhani described the country's Army as the "harbor" of stability in the region.
The president underlined that the Iranian armed forces ensure stability in the whole Middle East region, which he said is gripped by tensions these days.