Author Gabriel Garcia Marquez Dies at 87
TEHRAN (Tasnim) - Nobel-winning novelist Gabriel Garcia Marquez, considered one of the most important voices of the 20th century, has died at the age of 87 at his home in Mexico City.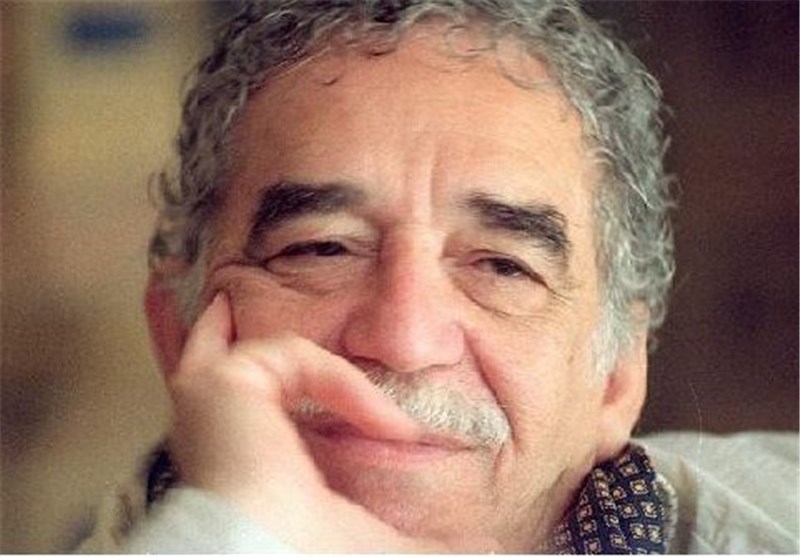 The Mexican government said Garcia Marquez died at 2pm (1900 GMT). A gray hearse escorted by dozens of police officers in patrol cars and on motorcycles left the author's home about three hours later.
The government also said it would hold a memorial to the author, known affectionately to friends and fans as "Gabo", on Monday in the Art Deco Palace of Fine Arts in the capitol's historic center, Al Jazeera reported.
"A thousand years of solitude and sadness because of the death of the greatest Colombian of all time!'' Colombian President Juan Manuel Santos said on Twitter. "Solidarity and condolences to his wife and family ... Such giants never die.''
US President Barack Obama also reflected on the life of Garcia Marquez, who was widely seen as Latin America's best-known author: "The world has lost one of its greatest visionary writers - and one of my favorites from the time I was young,''.
The epic 1967 novel "One Hundred Years of Solitude" sold more than 50 million copies in more than 25 languages. The first sentence of the novel has become one of the most famous opening lines of all time: "Many years later, as he faced the firing squad, Colonel Aureliano Buendia was to remember that distant afternoon when his father took him to discover ice.''
Garcia Marquez's flamboyant and melancholy fictional works - among them "Chronicle of a Death Foretold,'' "Love in the Time of Cholera'' and "Autumn of the Patriarch'' - outsold everything published in Spanish except the Bible.
His stories made him literature's best-known practitioner of magical realism, the fictional blending of the everyday with fantastical elements such as a boy born with a pig's tail and a man trailed by a cloud of yellow butterflies.
He was also a scion of the region's left, a close friend of Cuba's Communist leader Fidel Castro, and a critic of the US' violent interventions from Vietnam to Chile.
He had turned down offers of diplomatic posts and spurned attempts to draft him to run for Colombia's presidency, though he did get involved in peace mediation efforts between the government and leftist rebels.
His shorter pieces dealt with subjects including Venezuela's former president, Hugo Chavez, while the book "News of a Kidnapping" vividly portrayed how cocaine traffickers led by Pablo Escobar had shred the social and moral fabric of his native Colombia, kidnapping members of its elite.
In 1994, Garcia Marquez founded the Iberoamerican Foundation for New Journalism, which offers training and competitions to raise the standard of narrative and investigative journalism across Latin America.
When he accepted the Nobel prize for literature in 1982, Garcia Marquez described Latin America as a "source of insatiable creativity, full of sorrow and beauty, of which this roving and nostalgic Colombian is but one cipher more, singled out by fortune.''
Garcia Marquez was born in Aracataca, a small town near Colombia's Caribbean coast, on March 6, 1927. He was the eldest of the 11 children of Luisa Santiaga Marquez and Gabriel Elijio Garcia, a telegraphist and a wandering homeopathic pharmacist.