Envoy Slams UN for Inaction to Restore Palestinians' Rights
TEHRAN (Tasnim) – The United Nations has so far failed to restore the oppressed Palestinian nation's rights, representative of Palestinian Islamic resistance movement (Hamas) in Tehran stated.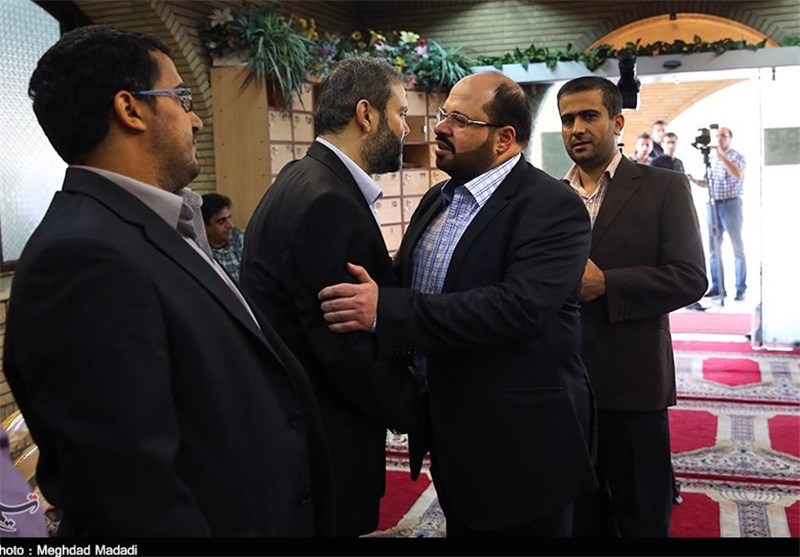 "The United Nations has not been able to force Israel to respect the decisions it (the UN) makes," Khaled Qadoumi told the Tasnim News Agency on Friday.
Criticizing the international body for its failure to restore the rights of Palestinians from the outset of occupation of Palestine by the Zionist regime in 1948, Qadoumi said none of the UN resolutions in favor of Palestine has yielded results.
The representative also touched upon Palestine's decision to join several UN agencies, and stressed, "The purpose of such move by Palestine was not ending the occupation, but it aimed to try to restore the Palestinian nation's violated rights."
Earlier this month, Palestinian President Mahmoud Abbas signed a request to join several UN agencies.
"The Palestinian leadership has unanimously approved a decision to seek membership of 15 UN agencies and international treaties, beginning with the Fourth Geneva Convention," Abbas said on April 1.
Later on April 12, the Palestinian Authority formally joined the Geneva Conventions on War Rules, which outline the rules of war and military occupation.
Palestinians first sought membership 25 years ago.
The Palestine Liberation Organization first requested that Palestine join the Geneva Conventions on June 21, 1989. However, the Swiss Foreign Ministry stated at the time that it could not decide on the outcome of the application as the existence or non-existence of a State of Palestine was still contested.
On November 29, 2012, the UN General Assembly 'upgraded' Palestine, making it a "non-member observer state" of the UN.