Iranian Army Ground Force Unveils 5 New Products
TEHRAN (Tasnim) – Commander of Iran's Army Ground Force on Sunday unveiled five new defensive products which have been totally designed, manufactured or modified by the local experts.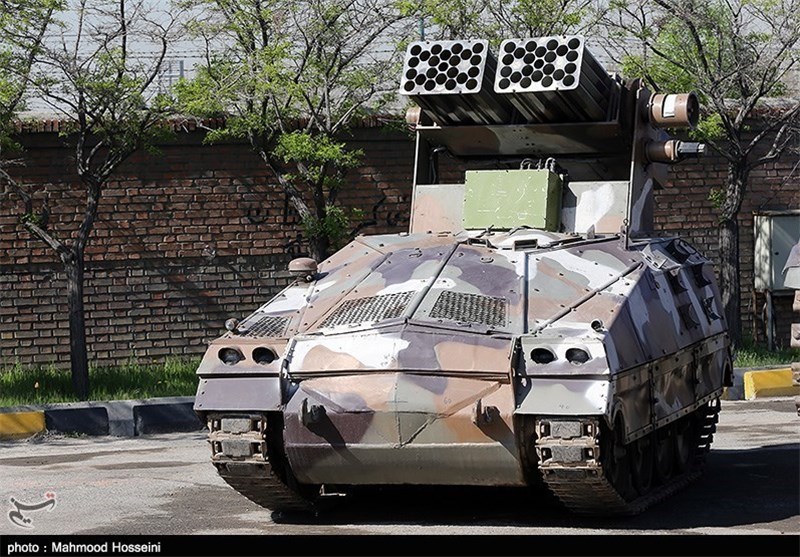 In a Sunday ceremony in Tehran, Brigadier General Ahmad Reza Pourdastan unveiled the most recent defensive achievements of the Iranian ground forces.
The products on display at the event included a six-barrel gun, a high-tech composite armor, the Sabalan tank, a 155mm cannon, dubbed "Hoveyze", as well as a super-heavy tactical vehicle known as "Zuljanah".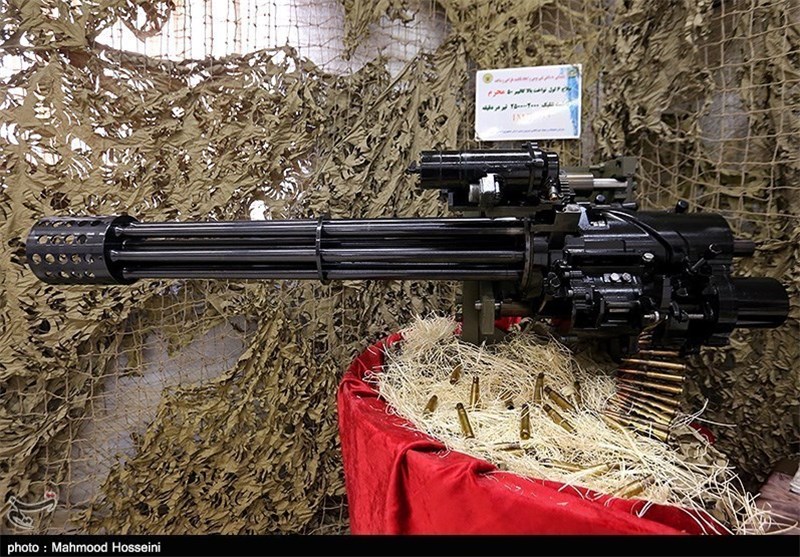 The six-barrel weapon, dubbed "Moharram", is a 50 caliber firearm with the high rate of fire of 2,000-2,500 rounds per minute.
The powerful machine gun can also be mounted on a broad range of military vehicles, choppers, Unmanned Aerial Vehicles (UAVs), warships and destroyers.
The advanced composite armor, which has been manufactured on the basis of shear-thickening fluid (STF) technology, enables the product to behave like a solid when it encounters mechanical stress.
The home-made armor is even resistant to armor-piercing projectiles with steel core, and also meets the global standards of the military equipment.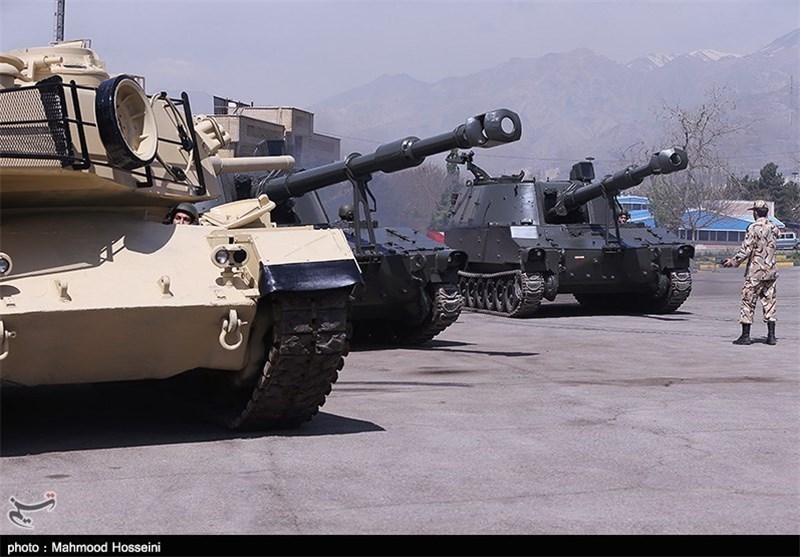 Utilizing the new product in Iran's military equipment will decrease by 76% the weight of the structures that are installed on the tanks, armored personnel carriers and other vehicles.
The Sabalan tank, a modified version of older Iranian tanks, is equipped with a 105mm cannon, an advanced fire-control system and the necessary communication and wireless systems.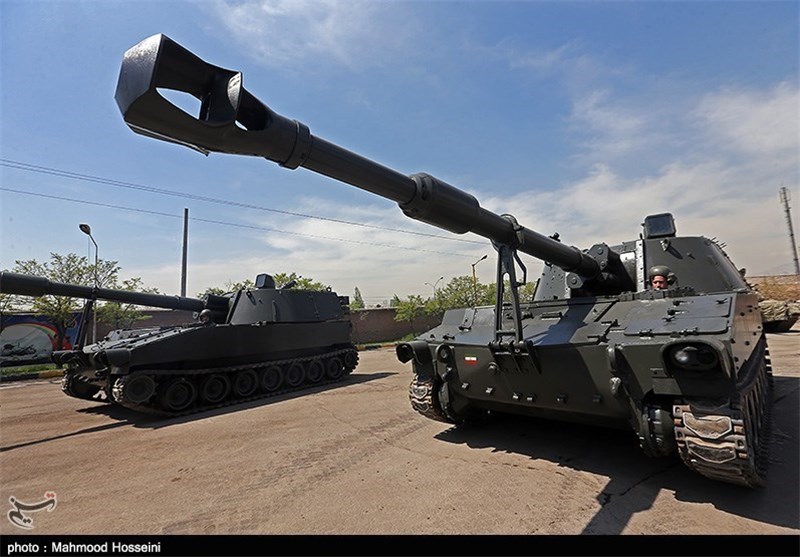 And another new achievement, namely the Zuljanah super-heavy tactical vehicle, has 5 axles (10 wheels), three of which are steerable.
The tactical vehicle has the suitable features to carry out missions on different terrains and in various weather conditions in the country.
The versatile vehicle weighs 21 tons and is capable of crossing rivers as deep as 1.5 meters. It can also carry loads up to 30 tons and goods as long as 10.5 meters and moves on surfaces with a slope of up to 25 degrees.
In recent years, the Islamic Republic of Iran has made great achievements in its defense sector and has attained self-sufficiency in producing essential military equipment and systems.
Tehran has repeatedly assured other nations that its military might poses no threat to other countries, saying that the Islamic Republic's defense doctrine is entirely based on deterrence.