Iran Likely to Start Gas Exports to Iraq in Next 4 Months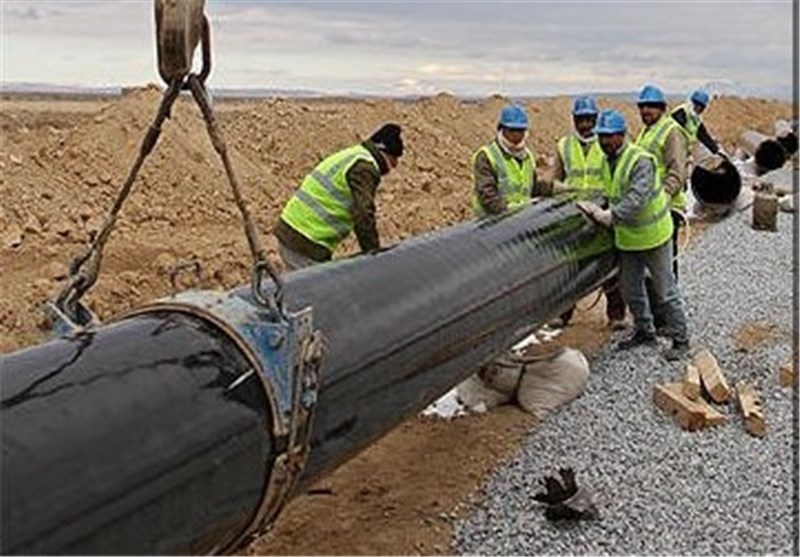 TEHRAN (Tasnim) — Iran will start supplying natural gas to Iraq within the next four months, Iran's Gas Engineering and Development Company announced on Tuesday.
Work on the construction of Iranian part of a gas pipeline to Iraq has witnessed a 75 percent progress and the pipeline will become operational within the next four months, Alireza Gharibi, managing director of the company, announced.
80km of the 100-km-long gas pipeline to Iraq has been completed, he said, adding that the gas pipeline starts from Chahar Meleh village in the Western province of Ilam and ends in Naft Shahr at the Iran-Iraq border.
After the completion of the project Iran can export five million cubic meters of natural gas to Iraq in the first phase, Gharibi said, adding that the exports will reach 10mcm in next stages.
On July 21, 2013, Iranian and Iraqi oil ministers signed the first deal to transfer Iran's natural gas to two Iraqi power plants.
The agreement was signed by former Iranian Oil Minister Rostam Qassemi in a special ceremony held in the Iraqi capital city of Baghdad.
The project is aimed at supplying Al-Baghdad and Al-Mansouriyah power plants in Iraq with 25 million cubic meters per day of natural gas.
Iran says the new exports will earn the country nearly $3.7bln a year. Despite being one of the largest exporters of oil, Iraq needs Iran to fill the shortage of natural gas.
Meanwhile, Iran and two regional countries, namely Syria and Iraq, have launched talks since last year to construct a new pipeline. The project, dubbed friendship pipeline, can also transfer natural gas to Lebanon and Jordan.