Iranian President to Visit Turkey Next Month
TEHRAN (Tasnim) – Iranian President Hassan Rouhani is reportedly scheduled to pay a visit to Turkey late in May or early June, Turkish media reports said.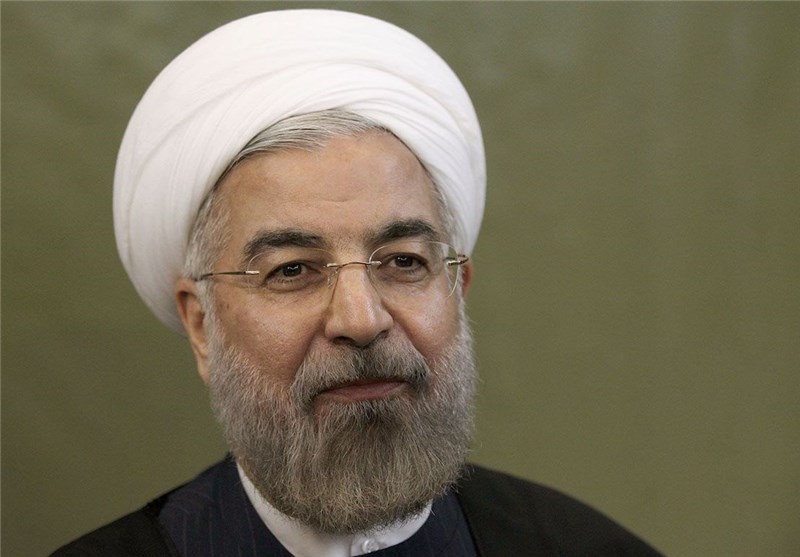 Diplomatic sources said that the discussions on the visit are underway through diplomatic channels and the exact date is still undecided, Turkish Hurriyet Daily News reported on Thursday.
Ankara and Tehran aim to conclude the ongoing talks on energy, aiming to reduce the prices of Iranian gas imported by Turkey in return for increasing the amount of natural gas purchased.
The two countries are also expected to sign several agreements on politics, economy and culture at a high level cooperation council meeting.
"Turkish and Iranian officials have continued discussions on the issue since the last visit of Prime Minister Recep Tayyip Erdogan to Tehran, and we would like to finalize it through a high level cooperation council meeting," said the sources.
Turkey could double the amount of natural gas it imports from Iran if the two countries reach an agreement on the price, Turkish Energy Minister Taner Yildiz said in January.
The 24th meeting of Iran-Turkey Joint Economic Commission was co-chaired by Iranian Minister of Communications and Information Technology Mahmoud Va'ezi and Turkish Minister of Development Cevdet Yilmaz.
In late January, Iran and Turkey signed a preferential trade agreement during a ceremony in Tehran attended by Iranian First Vice-President Eshaq Jahangiri and Turkish Prime Minister Recep Tayyip Erdogan.
On the sidelines of the ceremony, Erdogan said the goal is to boost trade between Iran and Turkey to $30 billion by 2015, emphasizing that the both sides have the political determination to reach that objective.
Erdogan also hailed what he called the rebirth of Iran-Turkey ties in 2014, hoping that the current year would be a prelude to a remarkable growth of trade exchange between the two neighbors.