Guantanamo Board Backs Release of Yemeni
TEHRAN (Tasnim) - A review board recommended that the United States frees a Yemeni man who has been held at the US Navy base at Guantanamo Bay, Cuba, for 12 years.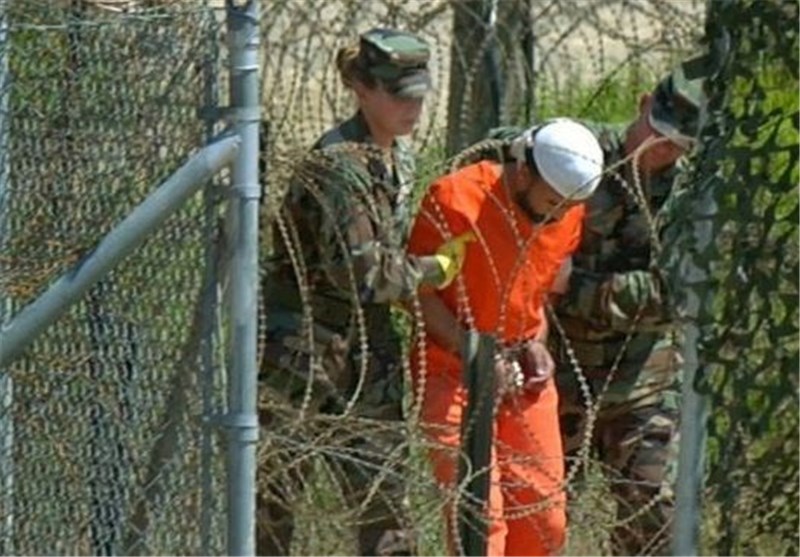 Last month, 34-year-old Ali Ahmed al-Rahizi, appeared before the Periodic Review Board (PRB), which said he no longer posed a threat to the US.
"By consensus, determined continued law of war detention of the detainee is no longer necessary to protect against a continuing significant threat to the security of the United States," a statement by the PRB said, Al Jazeera reported.
The review board was created in 2011 by the Obama administration as part of its goal to close the prison.
Al-Rahizi, who was captured in December 2001 along the Afghanistan-Pakistan border, was among the first batch of 20 inmates brought to Guantanamo in January 2002.
There are 154 men still held at the base, including 76 men already cleared for release.
In recommending his return to his family home in the relatively stable region of Ta'izz, the board cited the prisoner's non violent behavior at Guantanamo, his "credible" plans for the future and a "commitment not to repeat past mistakes".
The PRB also mentioned his low level of involvement with al-Qaeda, "including his lack of ties to at-large extremists."
The PRB's recommendations were made at a hearing and transmitted by audio to a listening room at the Pentagon, AFP reported.
By receiving transfer approval, Rahizi could theoretically be repatriated now. However, dozens of Yemenis, already approved for transfer, have languished at Guantanamo amid instability in Yemen.
On January 9, the PRB recommended the repatriation of Yemeni Mahmoud al-Mujahid.