Iran Unveils Historical Maps Registered in UNESCO
TEHRAN (Tasnim) – Iranian foreign minister in a meeting with director-general of UNESCO unveiled a collection of the historical maps of Iran that have been already included in the Memory of the World Register.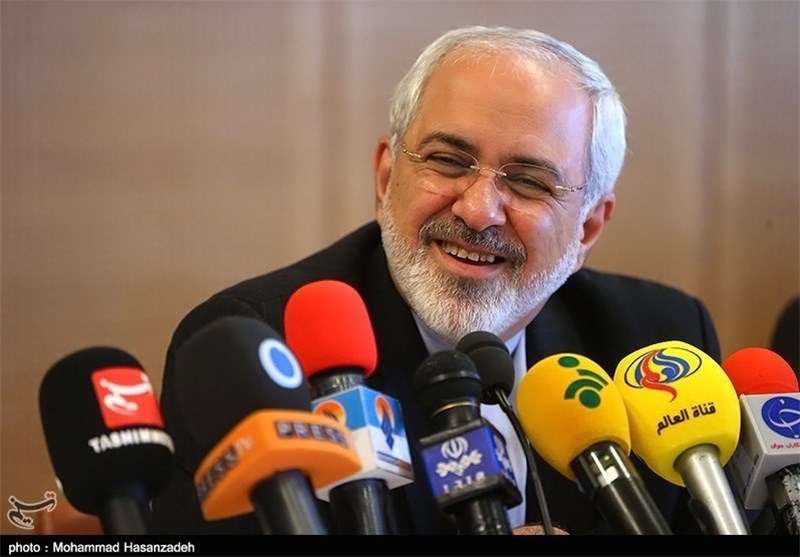 Iran's Foreign Minister Mohammad Javad Zarif and Director-General of the United Nations Educational, Scientific and Cultural Organization (UNESCO) Irina Bokova attended a gathering here in Tehran on Saturday.
During the cultural meeting, Zarif unveiled a compilation of Iran's historical maps which are registered in the UNESCO's Memory of the World Register.
Addressing the meeting, Zarif acknowledged those who had a role in compiling the maps, and hailed as "admirable" the UNESCO's measure to register the historical documents.
The Iranian top diplomat said the collection is not only of great historical significance, but also demonstrates how the regional nations not long ago lived in peaceful coexistence before today's "problems erupt in the geography of the region."
There were only 5 neighbors around Iran in the previous century, but the number has increased to 15 today, Zarif explained.
He also touched on the cultural, religious and ethnic diversity of the regional nations in the contemporary era, and emphasized the necessity of dialog and interaction among the neighboring states.
The visiting UNESCO chief, for her part, underscored the need for preservation of the historical values in a bid to strengthen the societies, stressing that global peace should be based upon understanding, restraint as well as respect for the common values.
The collection of maps is a compilation of handwritten and lithographic maps which show the geographical plateau of Iran as a major part of the historical Silk Road as well as the interface of the North-South corridor.
The collection is a significant research document, providing an authentic source for studying the demographic, natural, historical and cultural geography of different West-Asian regions.
The maps provide information on boundary lines, impacts of human-instigated and natural disasters on the borders, and geographical place names some of which are now either non-existent or have been renamed.