DM: Enemies Opposing Islamic Identity of Iran
TEHRAN (Tasnim) – Iran's defense minister once again raised the alarm over the enemies' continued hostility towards the country, saying the animosity emanates from the West's opposition to the identity of the Islamic Republic and the growing influence of Islam in the World.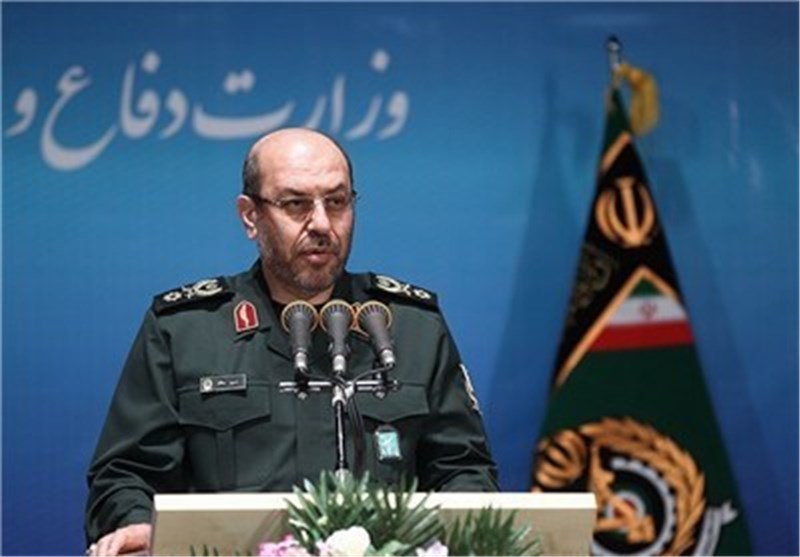 The West and the arrogance front are against the identity of Iran, Brigadier General Hossein Dehqan said, addressing a cultural ceremony on Sunday.
He warned that the enemies are always prepared to hatch plots against Iran, saying they resort to various methods proportional to the realities on the ground.
He added that enemies are hatching various plots to counter Islam's growing influence in the world.
Dehqan said one of the main reasons behind the enemies' hostility towards Iran is that the Islamic Republic has been acknowledged as a role model in the world since it was founded some 30 years ago.
In relevant remarks on March 6, Supreme Leader of the Islamic Revolution Ayatollah Seyed Ali Khamenei also warned about enemies' continued hostility towards the Islamic Republic, and called on the country's officials to avoid neglecting enemies' animosity.
"So long as the Islamic Establishment and the Iranian nation remain committed to the principles of Islam, the (Islamic) Revolution and (the country's) independence, the enemies will not relinquish their hostility. Hence, the enemy should not be neglected," the Leader said at the time.
"The arrogance front has deep hatred towards the Iranian nation and today everyone can see the depth of the enemies' hatred and spite in their remarks," the Leader added.
Ayatollah Khamenei, at the same time, stressed that for all its animosity, the enemy has been unable to confront the Islamic Establishment and the Iranian nation.
"That is why they have turned to (imposing) sanctions (on Iran) though they know well that sanctions have been futile since the victory of the (1979) Revolution," the Leader said.