Iranian Envoy Calls for Closer Trade Ties with Slovenia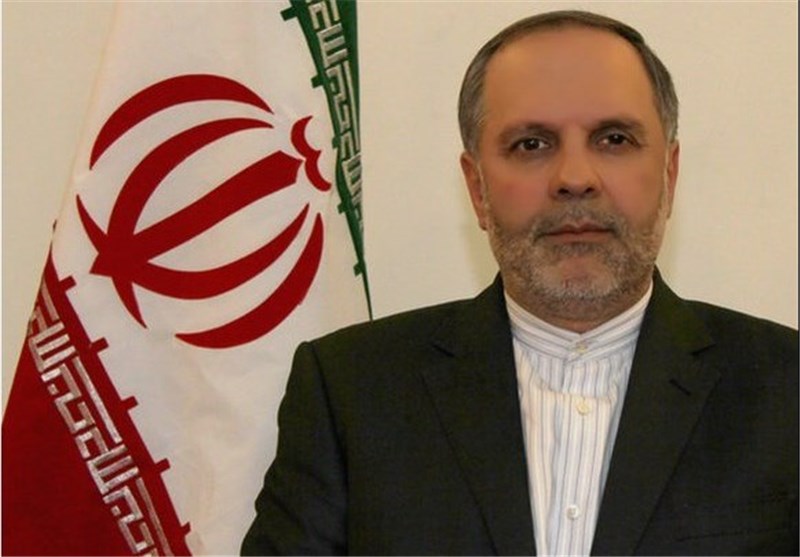 TEHRAN (Tasnim) – Iran's Ambassador to Slovenia Morteza Darzi Ramandi in a meeting with Samo Hribar Milic, head of the Slovenian Chamber of Commerce and Industry, called for the promotion of trade ties between the two countries.
During the meeting, the two sides exchanged views on ways to boost economic cooperation as well as the upcoming reciprocal meetings by officials of the Iranian and Slovenian chambers of commerce and their trade delegations.
The Iranian diplomat also attached great significance to the potential for mutual economic and commercial cooperation, and said there is a good atmosphere for increasing bilateral relations between the two sides.
During the meeting, Milic, for his part, emphasized that his country is willing to expand Tehran-Ljubljana ties in the area of economy.
He also pointed to the volume of trade exchanges between the two countries, and said Slovenian chamber of commerce is prepared to facilitate trade ties between Iranian and Slovenian traders and companies.
The Iranian ambassador in a separate meeting, attended by Slovenian Parliament Speaker Janko Veber, Director for International Cooperation of the Chamber of Commerce and Industry Ales Cantarutti, officials from Slovenian foreign ministry and industry owners as well as the representatives of Slovenian companies, discussed various issues, including parliamentary ties and trade cooperation between the two countries.