IRGC's Superiority Originating from Ideological Preparedness: Commander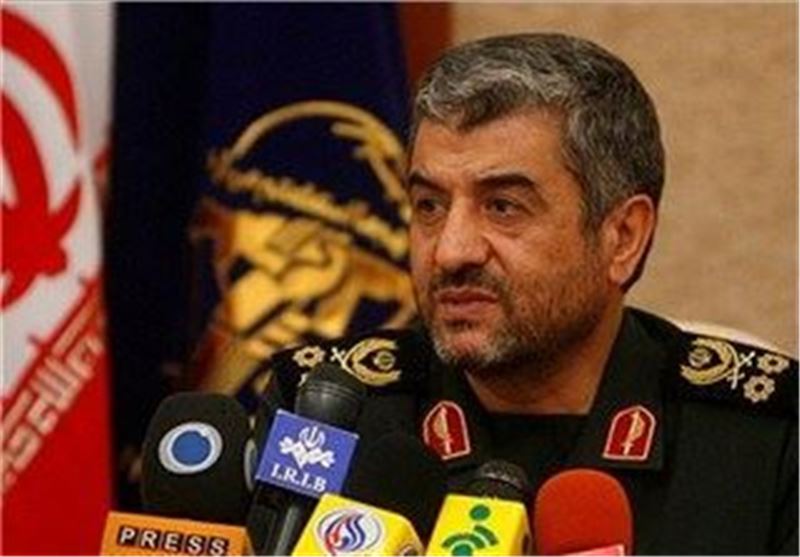 TEHRAN (Tasnim) – Commander of the Islamic Revolution Guards Corps highlighted the IRGC's superiority over all armed forces in the world, saying it comes from his forces' ideological preparedness.
"We are in a very good position in terms of military and security preparedness and, especially, missile capability. But the IRGC's distinguishing characteristic lies in its ideological readiness which gives it superiority over all armed forces in the world," Major General Mohammad Ali Jafari said on Wednesday.
The commander further highlighted the IRGC's decisive mission of safeguarding the achievements of the Islamic Revolution.
The IRGC was established in Iran after the 1979 Islamic Revolution to defend the country against foreign threats and to safeguard the values and accomplishments of the revolution.
According to Article 150 of the constitution of the Islamic Republic of Iran, "The Islamic Revolution Guards Corps, organized in the early days of the triumph of the Revolution (1979), is to be maintained so that it may continue in its role of guarding the Revolution and its achievements. The scope of the duties of this Corps, and its areas of responsibility, in relation to the duties and areas of responsibility of the other Armed Forces, are to be determined by law with emphasis on brotherly cooperation and harmony among them."