Canadian Bombardier Seeking to Sell Planes, Trains to Iran
TEHRAN (Tasnim) – Canada's transportation giant Bombardier Inc is looking for opportunities to sell trains and planes to Iran as the company tries to grow its presence in the world's emerging markets, CEO Pierre Beaudoin announced.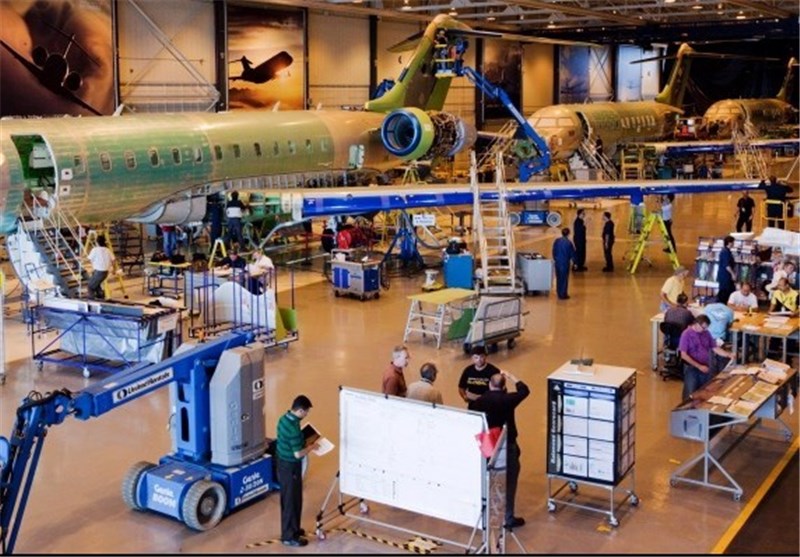 Beaudoin commented on a possible comprehensive agreement between Iran and world powers over the country's nuclear program and said that Bombardier is evaluating the market potential in Iran if a permanent deal is reached to lift all sanctions.
"Our role right now is to understand when sanctions could be lifted and how we could take advantage of a market we feel will be important for all of our products," he said at a news conference after Bombardier's annual meeting.
Iran's top aviation official has said the country is looking to buy 400 passengers planes in the next 10 years to upgrade its aging fleet if sanctions imposed by the West over its nuclear program are lifted, Montreal Gazette reported.
Beaudoin added that Bombardier wants to ensure it's not at a competitive disadvantage if sanctions are lifted.
Iran and the Group 5+1 (the five permanent UN Security Council members plus Germany) in November last year signed an interim deal, known as Geneva Agreement, on Tehran's nuclear case.
Based on the interim deal (the Joint Plan of Action), the world powers agreed to suspend some non-essential sanctions and to impose no new nuclear-related bans in return for Tehran's decision to suspend its 20% enrichment for a period of six months.
The breakthrough deal, which has come into effect since January 20, stipulates that over the course of six months, Iran and the six countries will draw up a comprehensive nuclear deal which will lead to a lifting of the whole sanctions on Iran.
Delegations representing Iran and the G5+1 (also known as P5+1 or E3+3) wrapped up the latest round of their nuclear talks in the Austrian capital of Vienna on April 9.
The negotiating parties are slated to convene the next meeting on May 13, again in Vienna, to start drafting the text of an ultimate deal on Tehran's peaceful nuclear program.