Iran Test-Fires Home-Made Missile with Indigenous Air Defense System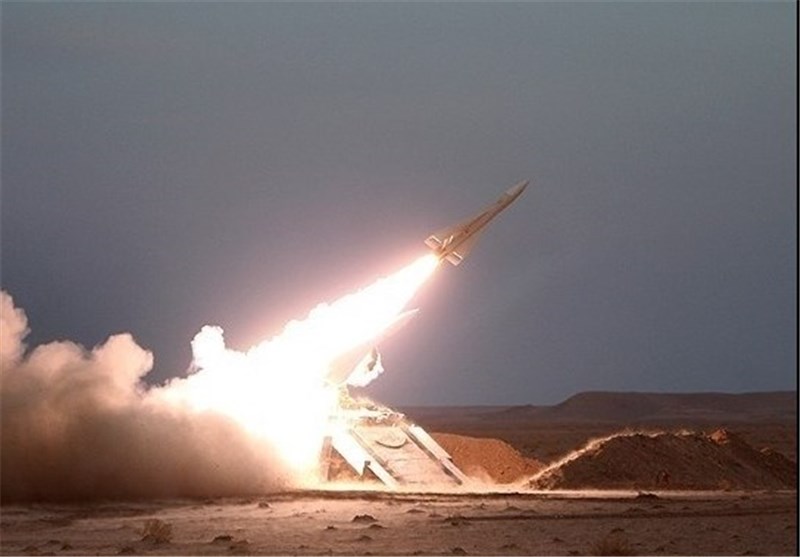 TEHRAN (Tasnim) – The Iranian Air Defense Force on Sunday carried out the first operational test of 'Mersad' missile defense system paired with 'Shalamcheh' indigenous missile.
The test was conducted Sunday in the presence of Commander of Khatam al-Anbiya Air Defense Base Brigadier General Farzad Esmaili and a number of high-ranking officials representing the Defense Ministry.
During the test, the Shalamcheh missile, launched by the Mersad medium-altitude missile defense system, could successfully hit a domestic drone, dubbed Karrar.
"The Mersad system is a medium-altitude missile (defense) system, which, in comparison with its foreign models, enjoys more and stronger capabilities to intercept targets, has electronic warfare capabilities and also enjoys an increased radar range," Brigadier General Esmaili explained.
He noted that the Mersad system has been completely manufactured by the local experts.
Earlier in April, Lieutenant Commander of Khatam al-Anbia Air Defense Base for Executive Affairs General Shahrokh Shahram announced that the Iranian military technicians have successfully mounted new types of missiles on the air defense systems that used to launch only a specific type of missiles.
He explained that researchers at the Khatam al-Anbia Air Defense Base, in cooperation with the Defense Ministry's Aerospace Industries Organization, could equip the Mersad missile defense system with the home-made Sayyad 2 (Hunter 2) missiles.
General Shahrokh noted that the Mersad system was already capable of launching the Shalamcheh missiles alone, but the Sayyad 2 missiles have now enhanced the system's capabilities.
Moreover, the commander added, the military experts have been able to equip the mobile version of S-200 air defense system with the upgraded Sayyad 3 missiles.
Getting advantage of the Sayyad 3 missiles, the S-200 can hit the targets with medium altitude, Shahrokh said at the time.