Ukrainian Army Attacks Eastern Cities of Mariupol, Konstantinovka
TEHRAN (Tasnim) - The Ukrainian military started an operation against pro-autonomy activists in the city of Mariupol, southeastern Ukraine, as well as the town of Konstantinovka, according to local self-defense activists.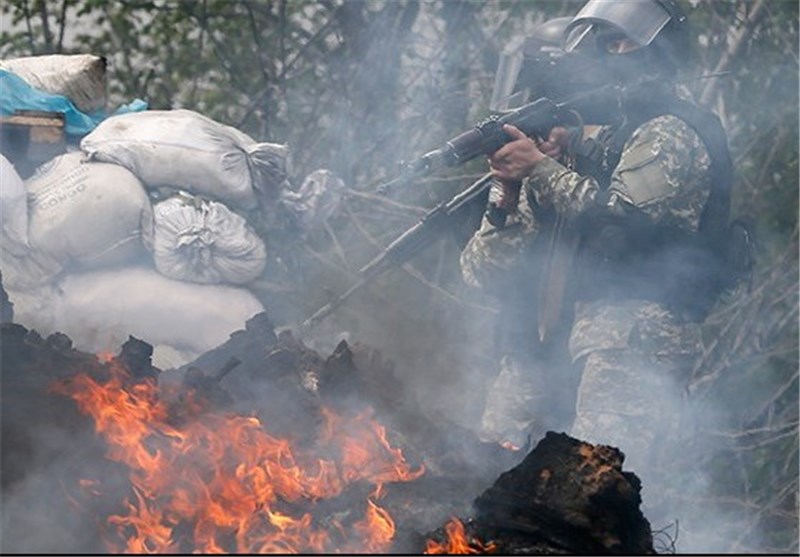 The troops have moved into Mariupol and have surrounded an administrative building held by anti-government protesters. The protesters have set up barricades and are burning tires.
There are a few hundred activists inside the building. They told RT that the army is warning them that if they do not leave the building in the coming minutes, they will be fired at and the building will be seized.
"I am in the center of the city, there are a lot of ambulances outside the local administration building, gunfire is being heard, armored vehicles have entered the city and are moving towards the center," witness Tatyana told RT by phone. "People are going there as well, to prevent the soldiers form shooting. We are hoping they won't shoot at civilians, though from what we've seen before, we are not sure anymore."
Mikhail Krutko from the self-defense headquarters told Interfax: "Residents are unarmed, they blocked roads in the city center, built up barricades from tires and other things not to let hardware pass. They set tires on fire."
People on the ground told RT's Paula Slier that there are 300-500 anti-Kiev protesters there and they are unarmed. There have so far been no reports of injuries.
"There is no fatalities so far, but I can't say anything about the number of injured. Right now police have returned from the scene, but people in dark uniforms can be seen in other parts of the city," another witness named Dmitry told RT.
A bank building has been set ablaze in Mariupol, local news website 0629 reported.