Kenyan Police Probe Twin Blasts in Mombasa
TEHRAN (Tasnim) - Kenyan police said they have launched an investigation into Saturday's twin blasts which killed at least three people and injured 23 others in the coastal city of Mombasa on Saturday evening.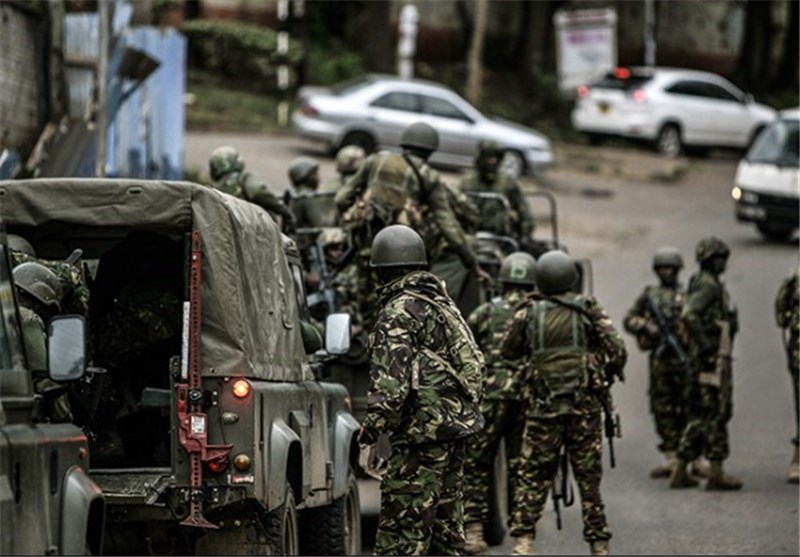 According to police, suspects in a white vehicle hurled grenades at a terminus in Mwembe Tayari in Mombasa killing three on the spot.
A second explosion occurred after a suspected Improvised Explosive Device (IED) detonated on a path leading to Nyali Beach near the Reef Hotel in Nyali. Nobody was injured in the second blast.
Mombasa County police commander Robert Kitur they have commenced investigation into the two blasts in the city that has witnessed run away terror attacks.
He said detectives are narrowing on an investigation into three occupants who hurled the grenade to a crowd who were waiting to board public passenger vehicles at the busy bus station in the Mombasa town.
Kitur said the impact of the blast ripped apart two buses. The incident sent residents in the coastal city into a panic. The blast also tipped off the rear of a bus that was parked next to the one that bore the brunt of the blast.
"We are determined to apprehend those behind this cowardly act the war on terror must be won at all cost. We appeal for public support," Kitur told journalists at the scene on Saturday night.
He said three survivors were admitted at Intensive Care Unit (ICU) at Coastal General hospital after they sustained multiple injuries. According to Kitur, 20 others with fractures and soft tissue injuries were also admitted at the hospital.
One survivor said he saw three men in the car before they hurled the grenade. "It (grenade) was thrown to us just a few meters from the car. I heard explosion and within a second the innocent people were lying dead on the floor in pool of blood. I am lucky to be alive," Anderson Mwangi who sustained leg injury told Xinhua.
Anderson said the assailants fled immediately using the private car that resembled a popular Toyota Probox. A team of anti-terror and bomb expert sealed off the area and collected evidence from the scene.