Iranian Warships Return Home after Long Naval Mission
TEHRAN (Tasnim) – The Iranian Navy's 29th fleet of warship returned home after a 100-day mission in the international waters and docked in the country's southern port of Bandar Abbas on Sunday.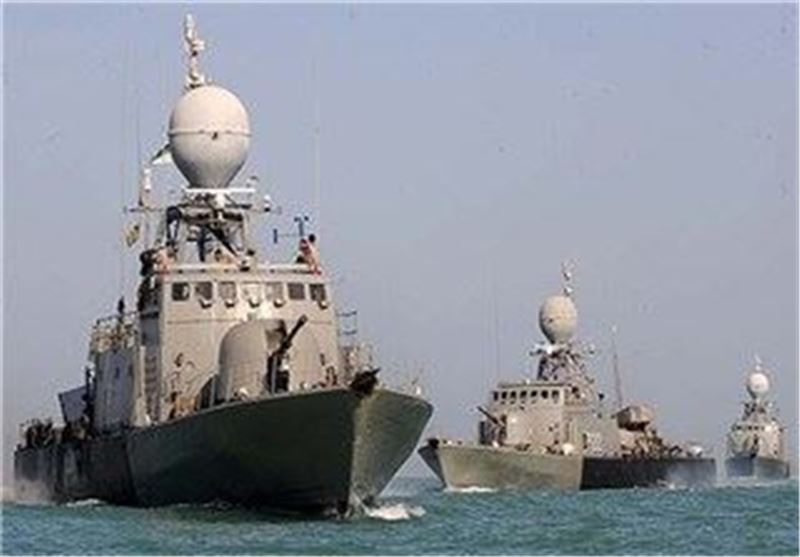 Having been deployed for an overseas mission on January 21, the 29th fleet of the Iranian warships returned home on Sunday after around 100 days of sailing in the international waters.
In a ceremony held at Bandar Abbas to welcome the naval group, Navy Commander Rear Admiral Habibollah Sayyari announced that the 29th fleet now holds the record for the longest naval mission in the high seas among the Iranian fleets.
"With nearly 100 days of sailing, the 29th fleet holds the record for (the longest) sailing period among the previously deployed fleets," the commander explained.
On January 21, the 29th fleet departed Iran for naval mission in a bid to protect the country's cargo ships and oil tankers in the high seas.
It was comprised of Kharg logistic warship –capable of carrying helicopters— and Sabalan destroyer.
Earlier in January, Sayyari had described the purpose of the fleet's mission as providing security for the Iranian vessels in the shipping lines of the high seas, noting that navy cadets would also receive necessary training in the voyage.
On April 8, the fleet docked in the Port of Djibouti in the Horn of Africa after 73 days of sailing. Before arriving at Djibouti, it had already sailed across the Gulf of Aden, the Red Sea, the Indian Ocean and had also berthed at the port of Salalah in Oman.
Later on April 20, the Iranian fleet docked at the Omani capital and port city of Muscat after 90 days of sailing in high seas.
The 29th fleet was initially planned to sail into the Atlantic Ocean, but the mission was changed due to bad weather conditions.
During its journey, the Iranian fleet performed a number of military operations against pirates, and foiled several attacks on the Iranian and foreign cargo ships and oil tankers which had been besieged by pirates.
In recent years, Iran's naval forces have increased their presence in international waters to protect naval routes and provide security for merchant vessels and oil tankers.
In line with international efforts to combat piracy, the Iranian Navy has also been conducting anti-piracy patrols in the Gulf of Aden since November 2008 to safeguard the vessels involved in maritime trade, especially the ships and oil tankers owned or leased by Iran.