Court Adjourns Mursi's Trial till May 13
TEHRAN (Tasnim) – An Egyptian court on Sunday adjourned until May 13 the trial of ousted president Mohamed Mursi and 14 others charged with inciting the murder of demonstrators outside Cairo's Ittihadiya presidential palace in late 2012.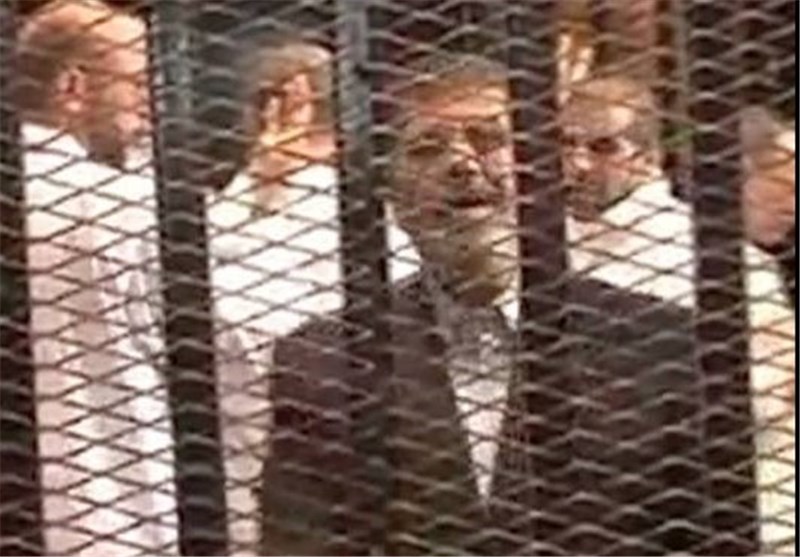 Judicial sources said court judges adjourned the trial in order to hear testimonies from more prosecution witnesses.
Judges have banned media from reporting trial proceeds for the 8th session in a row, World Bulletin reported.
The court had earlier imposed a gag on the eyewitnesses' testimonies, citing national security concerns.
During Sunday's session, judges listened to the accounts of three prosecution witnesses, judicial sources said.
Mursi and his 14 co-defendants, seven of whom are being tried in absentia, are charged with inciting the murder of opposition demonstrators outside the palace in late 2012.
While a total of 11 people – including eight Mursi supporters – were killed in the clashes, the trial only addresses the death of one reporter and two anti-Mursi protesters.
Mursi, Egypt's first democratically elected leader, was ousted by the military last July – after only one year in office – following protests against presidency.
He currently faces four different trials for multiple charges, including espionage, jailbreak and offending the judiciary.
Mursi, along with all of his co-defendants, insists that the charges are politically motivated.