Iran's New Destroyer Equipped with UAVs, Cruise Missiles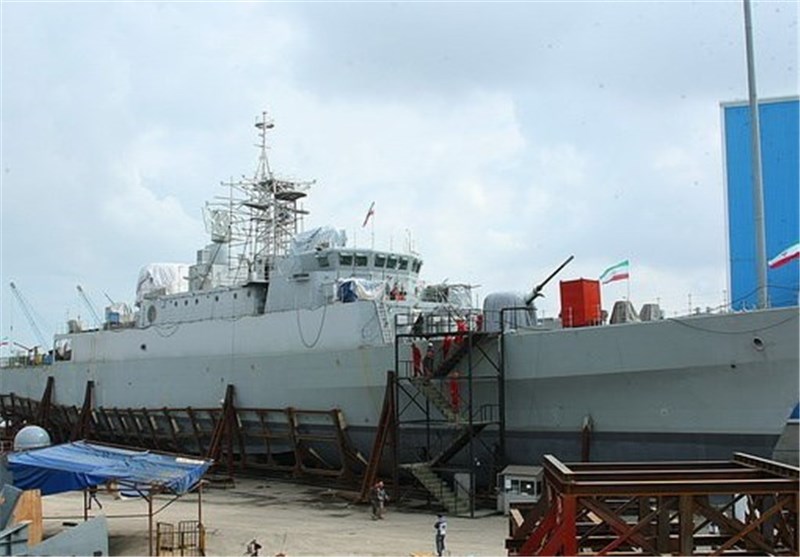 TEHRAN (Tasnim) – Iranian Navy Commander Rear Admiral Habibollah Sayyari said the country's second home-made destroyer, dubbed "Damavand", has been equipped with naval drones and cruise missiles.
"We have been using sea-based Unmanned Aerial Vehicle (UAV) technology in the Navy and now have managed to equip Damavand Destroyer, which is undergoing final tests, with reconnaissance and combat UAVs," Sayyari told the Tasnim News Agency.
He said more details about the drones will be released once the destroyer is unveiled.
The commander said efforts have been made to employ cutting-edge technology in building the Damavand Destroyer, adding that Damavand will also be equipped with more advanced cruise missiles than Jamaran, Iran's first home-made destroyer.
Rear Admiral Sayyari had previously told Tasnim that the Navy will unveil Damavand in the Caspian Sea in the first half of the current Iranian year (March 21 - September 22, 2014).
Once the destroyer enters the operational cycle, Iranian navy will utilize it in different naval missions, the commander added.
Damavand is a domestically-built Jamaran class destroyer with unique specifics to meet the demands of the Iranian naval forces in northern waters.
The 100-meter-long destroyer, weighing more than 1300 tons, is indeed an upgraded version of the Jamaran destroyer.
The Iranian Navy launched its first home-made destroyer, Jamaran, in the waters of the Persian Gulf in February 2010.
The 1,420-ton Jamaran is equipped with modern radar systems and other electronic warfare capabilities and has a top speed of up to 30 knots and a helipad.
Damavand, however, is longer but lighter than Jamaran destroyer, and enjoys more capabilities and weaponry, and has a higher capacity of crew.
The advanced destroyer is capable of tracking, defending against or clashing with the aerial, surface and sub-surface targets simultaneously.