Lugansk, Donetsk Regions Vote for Self-Determination
TEHRAN (Tasnim) - Polling stations have opened in Donetsk and Lugansk regions seeking independence from central government in Ukraine. Local self-defense forces boosted security measures, fearing that Kiev could stage provocations to disrupt the self-determination vote.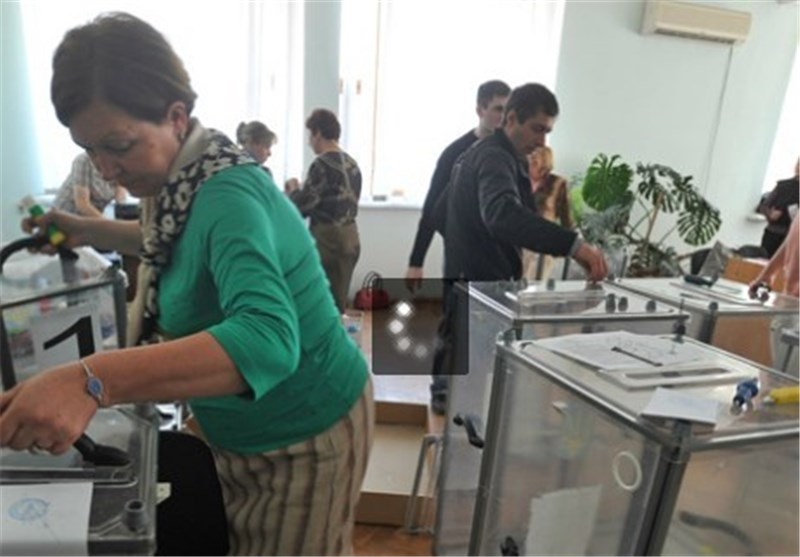 Some 1,471 polling stations in Lugansk region and around 1,500 in Donetsk region opened their doors for voters at 8:00 local time (5:00 GMT) and will close at 22:00 (19:00 GMT). In the embattled city of Slavyansk, for security reasons, the stations will close at 15:00 GMT, as the city witnessed another night of mortar shelling of its outskirts by Ukrainian forces.
Citizens of the two southeastern regions of Ukraine are being asked if they "support the Act of state self-rule" of Donetsk People's Republic or Lugansk People's Republic. The election commission officials explained that the people are not choosing between staying within Ukraine and joining Russia, as widely reported, but instead are asked to support regions' right for political self-determination, RT reported.
Over 3 million ballot papers were printed for Donetsk region. All in all, the organizers spent about 20,000 hryvnas (US$ 2,000) preparing for the vote in Ukraine's industrial region, the heart of the country's coal-mining. "The referendum will be considered valid whatever voter turnout will be," Roman Lyagin, the head Donetsk election commission told reporters on Saturday.
In Donetsk, western observers are not present at the polling stations, commission officials said, as nobody expressed willingness to oversee the vote in the turbulent region. "We did not refuse anyone, there were no applications," Lyagin said, adding though that over 470 international journalists are accredited in Donetsk.
Some 30 international observers are monitoring the voting in Lugansk region, where some 1.8 million are expected to take part in the referendum. "According to a survey, 83% of Lugansk residents are ready to support the Act of state self-rule of the People's Republic of Lugansk," said Igor Shakhov, the head of the local election commission.
Security measures have been increased on the day of the historic vote with self-defense units in both regions preparing to thwart any attempt by Kiev's military and paramilitary forces to disrupt the vote and prevent provocations by radicals at the polling stations.
The referendums, announced back in March, are going ahead as planned despite Russian President Putin's call on pro-federalization activists to postpone them due to the deteriorating and unpredictable security situation in Ukraine.
The Kiev government as well as many western countries, including the US, France and Germany are calling the referendums "illegal" and urge dialogue between all conflicting parties in Ukraine, at the same time showing no readiness to stop the punitive military operation in the east of the country.