Sea Dispute Dominates Southeast Asian Summit
TEHRAN (Tasnim) - Concerns over China's aggressive behavior in the South China Sea are at the center of the first Southeast regional summit hosted by Myanmar, which is hoping to demonstrate the progress it has made since emerging from a half-century of brutal military rule.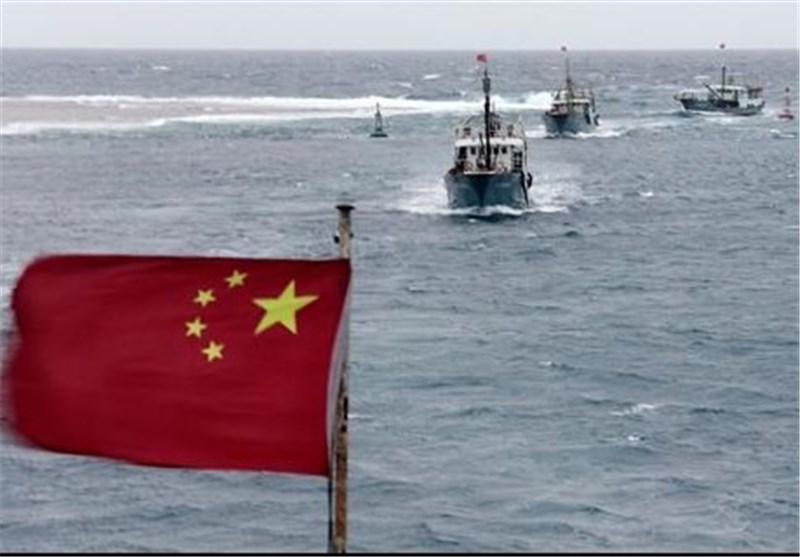 A standoff between Chinese and Vietnamese ships near the Paracel Islands, as Beijing controversially relocated a deep-water oil rig into territory also claimed by Hanoi, had already heightened tensions this week as the annual Association of Southeast Asian Nations (ASEAN) summit convened on Sunday.
The South China Sea is one of the world's most important shipping lanes, rich in fish and believed to contain significant oil and gas reserves.
However, some ASEAN members are wary of upsetting their political and economic relationship with their giant neighbor and regional powerhouse.
A draft of the closing statement to be read by host Myanmar, obtained by AP , made no direct mention of China.
While little was expected beyond a joint statement made by foreign ministers on Saturday, who expressed concern and called for self-restraint, Philippine President Benigno Aquino had made it clear before the leaders sat down on Sunday that he wanted firmer action.
Aquino said he would raise his country's own territorial dispute with Beijing, while calling for support to resolve its conflict through international arbitration.
"Let us uphold and follow the rule of law in resolving territorial disputes in order to give due recognition and respect to the rights of all nations," Aquino said in a statement.
"We cannot rely just on dialogues between only two nations to settle issues that affect others in the region."
China's foreign minister spokeswoman Hu Chunying responded to the criticism late on Saturday by saying that the South China Sea dispute is not a problem between China and its ASEAN neighbors.