Referendum Results in Donetsk Region Show Landslide Support for Self-Rule
TEHRAN (Tasnim) - Results of referendum have been announced in Donetsk and they show the majority of voters supported self-rule, despite intensified military operation by Kiev which resulted in several deaths. In Lugansk region ballots are still being counted.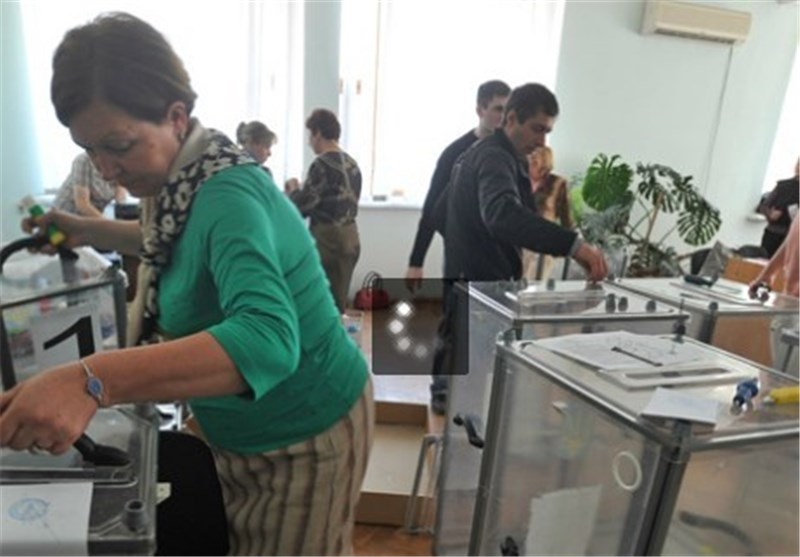 "Counting the ballots proved to be surprisingly easy – the number of people who said 'no' was relatively small and there appeared to be only a tiny proportion of spoiled ballots, so we managed to carry out counting quite fast. The figures are as follows: 86.7 percent voted 'for', 10.19 percent voted 'against' and 0.74 percent of ballots were rendered ineligible," Lyagin told journalists.
In Lugansk region preliminary results have not yet been announced, but the leader of the local "people's front" said only around 5% voted against the "Act of state self-rule of the Lugansk People's Republic."
Despite fears that amid Kiev's intensified military crackdown – which killed at least two civilians on referendum day – the turnout will be low, in both of the region it was unexpectedly high. In Donetsk it reached 74.87%, while in Lugansk the central election commission says 81% of eligible voters came to the polling stations.
With such a huge turnout, the referendums have been recognized as valid by both election commissions, RT reported.
Kiev however, calling the regional voting on self-determination illegal, sent its recently formed paramilitary forces in an apparent move to disrupt referendums.
As armored military vehicles blocked passage to polling stations, voting in four towns across Lugansk region was disrupted. In the Donetsk town of Krasnoarmeysk, the National Guard shot at a crowd and killed two civilians who were protesting their attempt to seize a polling station.
The final results are expected be announced during region wide rallies on Monday.