India Votes in Final Phase of Election
TEHRAN (Tasnim) - Indians in Bihar, West Bengal and Uttar Pradesh began voting in the final phase of the country's staggered elections, with the BJP's Narendra Modi expected to lead his Hindu nationalists to victory after 10 years of Congress party rule.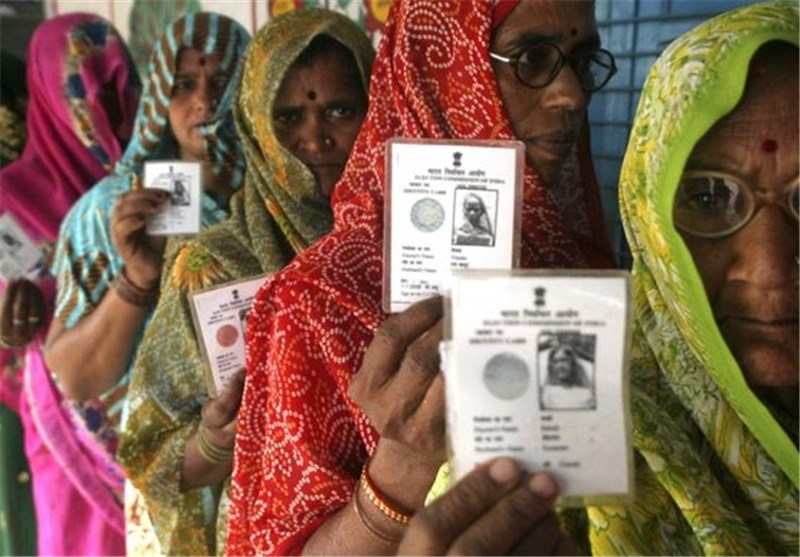 Modi, of the right-wing opposition Bharatiya Janata Party, will be vying to win his seat in the Hindu holy city of Varanasi six weeks after the start of the world's biggest election, which has been marred by religious divisions and personal attacks.
Al Jazeera's Sohail Rahman, reporting from New Delhi, said that the reason Varanasi is important is because it is a mulicultural city entrenched in Hinduism but with also a very large Muslim population.
If either Modi or Aam Aadmi Party leader Arvind Kejriwal "win Varanasi, then it sends a strong message that they can represent all of India," he said.
Modi urged voters to turn out in record numbers on Monday to throw the scandal-plagued Congress party, run by India's most famous political dynasty, the Gandhis, from power after 10 years in charge.
"People are tired of false promises, corruption and the same old tape-recorded messages," Modi said in a blog after campaigning officially ended on Saturday night.
Counting takes place on Friday and results are expected on the same day.
Opinion polls show voters have turned against Congress, which has dominated Indian politics since independence, over massive graft scandals, spiralling inflation and a sharp economic slowdown during its two terms in charge of a coalition government.
The BJP is expected to win the most seats in the 543-member parliament, but it will likely fall short of an outright majority, meaning it will need to forge its own coalition with smaller and regional parties.
India's opinion polls have proved wrong in the past and can be unreliable given the size and remoteness of sections of the country, which has 814 million eligible voters, the biggest electorate in history.