Iraq Calls for Closer Ties with Iran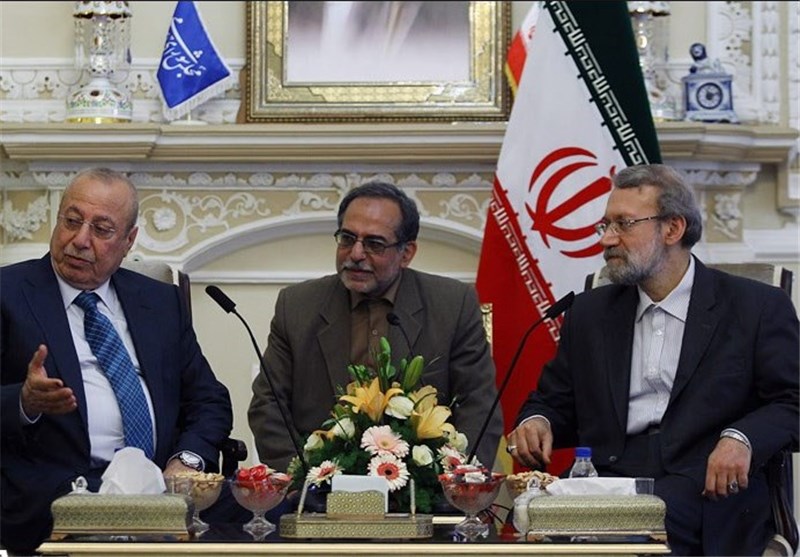 TEHRAN (Tasnim) – Iraq's Deputy Prime Minister Rowsch Nuri Shaways called for promotion of relations with Iran, emphasizing that implementing the previous agreements and continuation of negotiations between the two countries can help expand friendly ties.
In a meeting with Iran's parliament Speaker Ali Larijani in Tehran on Monday, Shaways described the Islamic Republic as "the most trustworthy neighbor" of Iraq and said there are many political, cultural, and economic opportunities that should be seized to expand bilateral ties.
He also said that the Iraqi government will continue efforts to establish peace and stability in the country, pledging to dismantle terrorist groups.
All Iraqi political groups and people seek to establish security and political stability and the Iraqi government will continue to combat terrorist groups until total elimination of terror activities, Shaways stated.
Iranian parliament speaker, for his part, praised the successful parliamentary elections recently held in Iraq as a sign of the promotion of democracy in the Middle East country.
Holding the elections with a high voter turnout shows the growth and depth of democracy in Iraq which can serve as a role model for other countries, Larijani said.
On April 30, Iraq held its first parliamentary election since the 2011 US military withdrawal from the country. Millions of Iraqis went to the polls braving threats of bomb attacks by the al-Qaeda-linked militants.
Twenty million Iraqis were eligible to vote in the polls. According to the country's Election Commission, the turnout was 60 percent.