Russia to Use Iran's Experience in Dealing with Western Sanctions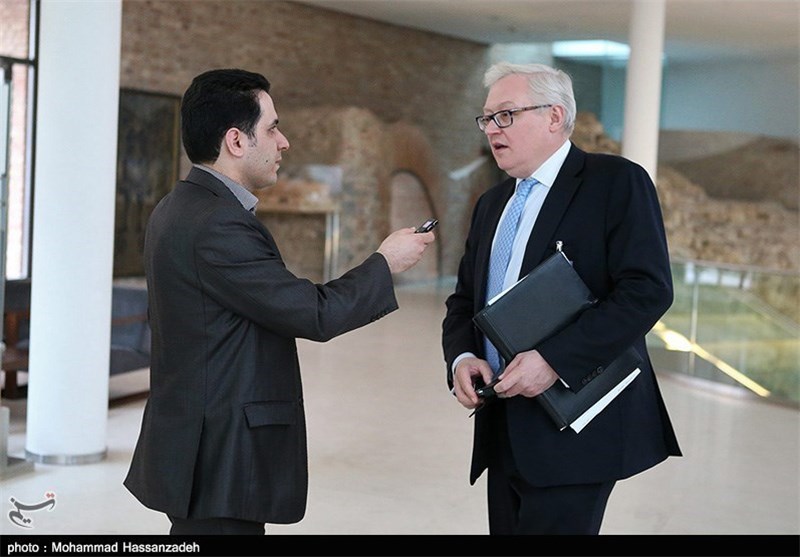 VIENNA (Tasnim) - Russian Deputy Foreign Minister Sergei Ryabkov voiced his country's willingness to learn from Iran's experience in dealing with Western sanctions against Moscow over its alleged involvement in the ongoing crisis in Ukraine .
Sergei Ryabkov is heading the Russian team of negotiators in the new round of the nuclear talks between Iran and six world powers in the Austrian capital of Vienna. Here is the full text of Sergei Ryabkov's interview with Tasnim News Agency which was made prior to the official resumption of the nuclear talks.
How do you see this round of talks?
Ryabkov: I think it is quite important and in some way crucial that we finish the fourth day of talks before us with something more than exchange of positions and views, and I think there are some reasons to be hopeful although I wouldn't call my mood to be 'optimistic' because it is very difficult and challenging but political will is clearly in place on the part of the group and I believe it is so on the part of Iranian delegation. So I think with due diligence, attention with efforts and creativity, we would be able to complete this effort with achieving a real tracking so that we in time to complete the comprehensive arrangement as agreed by July 20th.
Do you think the talks would last more days, possibly until Saturday?
Ryabkov: Difficult to say. It depends on how we start, we haven't started yet. So it will be more clear tomorrow.
Do you think we will witness foreign ministers here in this round?
Ryabkov: I don't think so, we are still at the starting phase of the whole effort. For the ministers to participate in this round, we need to identify very clearly crucial and contentious points for political resolution and their involvement is something that is still an extraordinary effort, we are very appreciative of minister Zarif's guidance and presence at every round. It gives an additional reason for us to be hopeful and we believe this is clearly a sign of good will and constructive approach by the government of the Islamic Republic of Iran towards this whole process.
You said earlier that the agreement on issues like Arak heavy water facility and transparency is possible in this round of talks, is there any particular progress regarding these issues?
Ryabkov: We are hopeful and I believe by the time when this round ends, if we are lucky, in those two areas we will get most of the progress.
We had news that Russia and Iran are going to cooperate in dealing with sanctions, does Russia want to use Iran's experience in dealing with sanctions?
Ryabkov: It is very unfortunate that the US and the European Union are continuing their very illegitimate policy on sanctioning countries around. And Russia, since it also became subject of these illegitimate sanctions, will definitely benefit from the Iranian experience. So we will learn from your experience in this regard.
Do you think sanctions are harmful to Russia or Western side?
Ryabkov: I think it is definitely (like) 'shooting their own legs'. You know, in the world like we know, everything is reciprocal. We do not try to mirror anything but countermeasures are now our part already in place and if this (Western sanctions) continues, we will respond and it will be felt painfully in respective capitals.
What is your view on the latest development in eastern Ukraine and the polls for secession?
Ryabkov: I think the views of these people that were so clearly reflected upon and exposed for the whole world through this organized, well-organized and democratic polls should be respected. First and foremost by the people who are currently in charge in Kiev, it's for them to immediately start political dialog with the regions who now claim independence from Ukraine. We think that OSCE (Organization for Security and Co-operation in Europe) can play a role here. We believe that (the) European Union should deal with this in a more responsible way, not through, you know, non-essential policy of sanctions, but rather to conduct a policy that may influence their clients in Kiev, so that they take more reasonable line towards these regions. And, this, you know, judgment of us and our approach to this fully and completely relates also to the policies of the US.