Commander Highlights Navy's Role in Boosting Iran's Diplomacy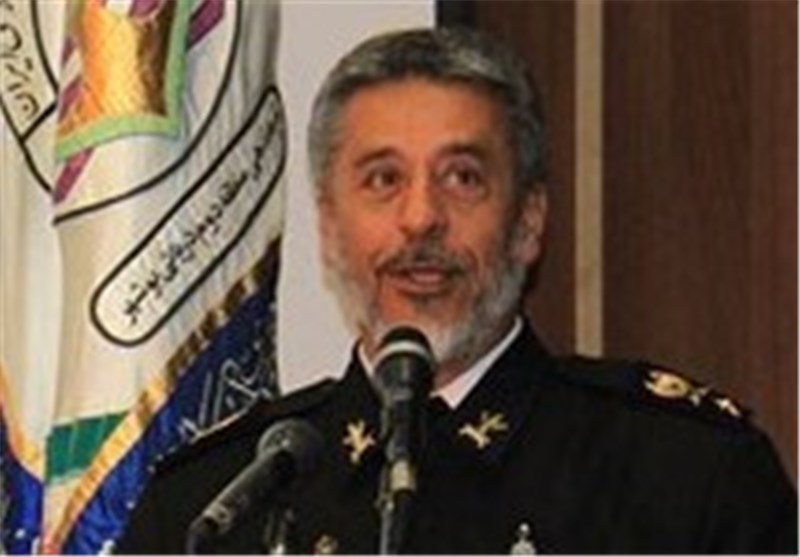 TEHRAN (Tasnim) – Iranian Navy Commander Rear Admiral Habibollah Sayyari stressed the Navy's role in developing the country's diplomacy.
"The Army's Navy, like the foreign ministry, has the ability to be effective in the development of the country's diplomacy, in its special sense," the commander said Wednesday while addressing a ceremony held to mark the return of the Navy's 'peace and friendship' fleet of warships from Pakistan.
He referred to the docking of the Iranian warships at the Pakistani port city of Karachi and Omani port city of Muscat and Navy's joint drills with other regional states as examples of Navy's prominent diplomatic role.
"The Iranian Navy makes efforts at the international level to convey the rich culture of our country and the message of peace and friendship to other countries especially regional states," Sayyari stated.
The "peace and friendship" fleet, comprising of four naval ships and a submarine, arrived at Karachi port earlier this month and was warmly welcomed by the Pakistan Navy officers.
First Captain Ali Jahanbakhsh, commander of the Navy fleet, said at the time that the mission was aimed at enhancing defensive cooperation and interaction with the regional countries, particularly neighboring Pakistan.
In recent years, Iran's Navy has increased its presence in international waters to protect naval routes and provide security for merchant vessels and tankers.