Negotiator: Iran-Sextet N. Talks Moving Forward "Slowly"
VIENNA (Tasnim) – A senior member of the Iranian team engaged in nuclear talks with six world powers said the "tough" negotiations are moving forward in a good atmosphere, but slowly.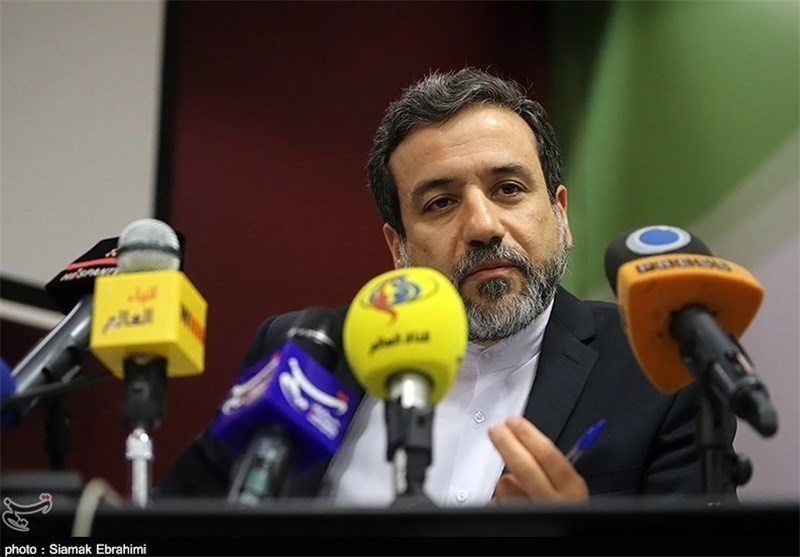 Iranian Deputy Foreign Minister Abbas Araqchi, who is also a senior Iranian nuclear negotiator, described the latest round of talks between Tehran and the sextet of world powers that began in Vienna on Wednesday as "strenuous".
Speaking to the Tasnim News Agency on Thursday, Araqchi said the negotiations are in progress in a good manner, but noted that they are moving forward "slowly".
Senior diplomats representing Iran and the Group 5+1 (Russia, China, the US, Britain, France and Germany) have launched a decisive phase of diplomacy since Wednesday to draft a lasting accord, meant to end years of Western standoff over Tehran's peaceful nuclear program.
As regards duration of the talks, which were initially scheduled to last three days, Araqchi said it is "unlikely" that they will stretch into Saturday. He also explained that the parties are holding talks "in a good atmosphere".
His comments came immediately after a bilateral meeting between Iranian foreign minister and top nuclear negotiator, Mohammad Javad Zarif, and EU Foreign Policy Chief Catherine Ashton, who coordinates diplomacy with Iran on behalf of the six nations, on Thursday evening.
This is the fourth round of marathon talks in Vienna after the parties inked a six-month deal on Tehran's nuclear activities in Switzerland on November 24, 2013.
The interim deal (the Joint Plan of Action), which has come into force since January 20, stipulates that over the course of six months, Iran and the six countries will draw up a comprehensive nuclear deal which will lead to a lifting of the whole sanctions on the Islamic Republic.