India's BJP Poised for Big Poll Victory
TEHRAN (Tasnim) - India's Hindu nationalist opposition Bharatiya Janata Party is on track to win parliamentary elections, making huge gains over the ruling Congress party, early results show.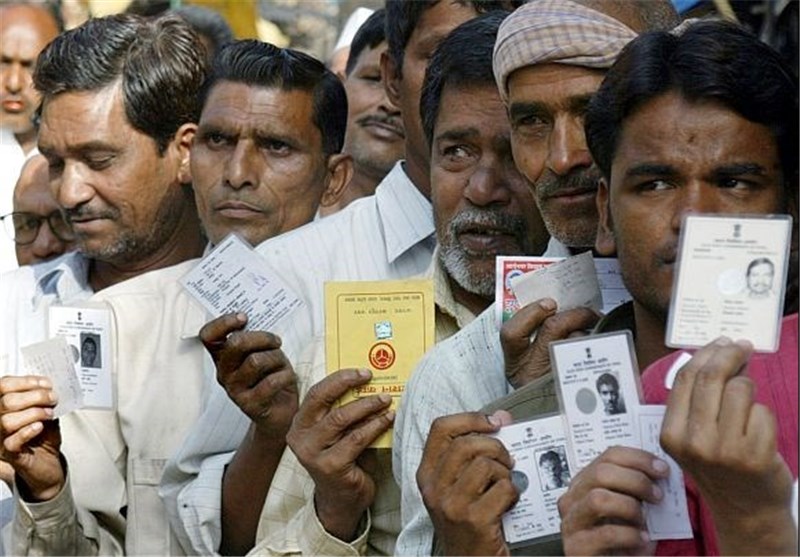 Narendra Modi, the BJP's leader, will most likely be the next prime minister of India, with early results on Friday showing his party headed for the biggest victory the country has seen in 30 years.
The alliance led by the BJP was winning the vote count in 325 parliamentary seats, far more than the majority of 272 required to rule. Even on its own, the BJP was ahead in 273 seats.
Shakil Ahmed, a Congress party spokesman, told AP on Friday that trends from the official vote counting were "certainly not" in his party's favour.
The election commission was expected to announce full results later in the day. But early trends suggested that the BJP would earn enough parliamentary seats to create a government without forming a coalition with regional leaders.
Al Jazeera's Sohail Rahman, reporting from New Delhi, said that final results were expected in 10am GMT.
He said that while Modi would be watching the results from his home state Gujarat, while Congress' Rahul Gandhi had been "missing" from the public eye.
There was a record turnout in the elections, with 66.38 percent of the 814 million eligible voters casting ballots during several stages of the six-week ballot. Turnout in the 2009 elections was 58.13 percent.
There is widespread dissatisfaction with the ruling Congress Party, which has been plagued by repeated corruption scandals in its 10 year rule.