Anti-World Cup Protests Erupt in Brazil as Tournament Approaches
TEHRAN (Tasnim) - Protesters and police clashed in Sao Paulo on Thursday, as demonstrations against the World Cup and rallies calling for improved public services erupted in several Brazilian cities, just weeks before the tournament is due to begin.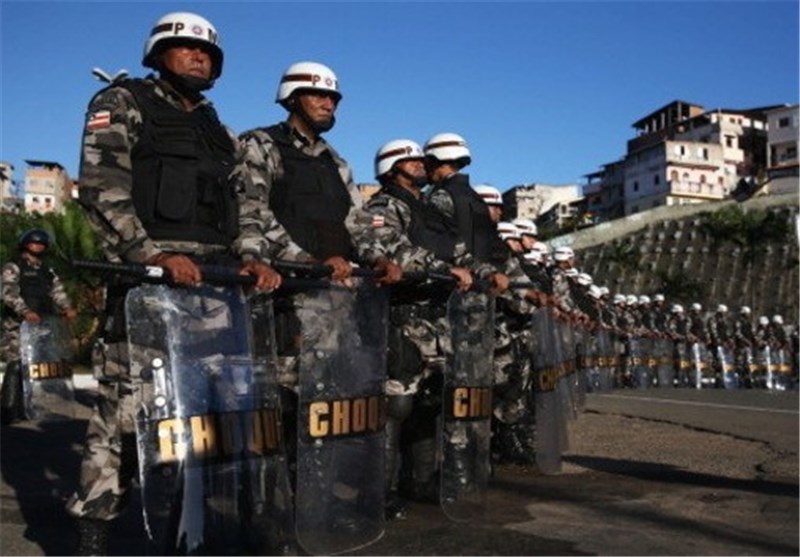 Officers in Brazil's largest city fired tear gas and rubber bullets at protesters who set piles of trash alight, AFP reported.
Demonstrators blasted the billions spent to host next month's soccer tournament and said they wanted to draw attention to what they called a lack of investment to improve poor public services.
"We are beginning to gain strength to go against the injustices of the World Cup," said Luana Gurther, a social sciences student demonstrating in Sao Paulo. "We are the ones who should decide where the public money goes. More funding for schools, hospitals, housing, transportation – not the Cup."
Gurther and a thousand other mostly young protesters gathered on a main business avenue in the city of 11 million, loudly beating drums and cans and raising banners with messages such as "less money for the Cup and more for housing."
Protesters staged a soccer game with dirty tactics, and one man put on a costume of a giant skeleton dressed as a Brazil player.
The rally turned violent when some people smashed the windows of a Hyundai car dealership and the offices of a bank. Police arrested seven people carrying Molotov cocktails.
While widespread, the demonstrations were far smaller than the protests that engulfed the nation last year.
But less than a month before the tournament kicks off, and four months before a presidential election, Thursday's protests will once again gauge the ability of demonstrators to rally frustrated Brazilians and the police force's ability to manage unrest.