Washington Should Make Tough Decision in Talks with Iran: EC Secretary
TEHRAN (Tasnim) – Secretary of Iran's Expediency Council said Washington ought to take a tough decision in the ongoing negotiations between Iran and world powers on Tehran's peaceful nuclear program.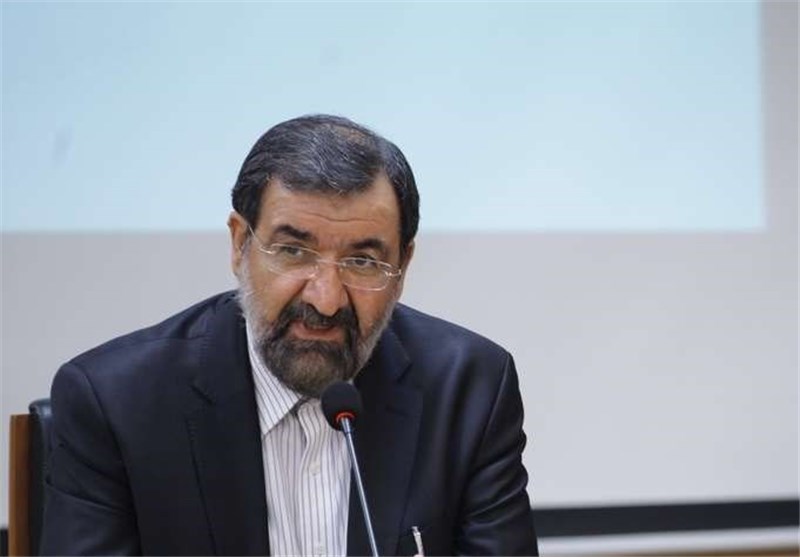 "This round of talks is among the toughest and the Americans should essentially make a tough decision and accept Iran's nuclear realities," Mohsen Rezaei said on Friday as the fresh round of nuclear negotiations between delegations from Iran and the Group 5+1 (the five permanent UN Security Council members plus Germany) entered its third day in the Austrian capital of Vienna.
Rezaei underlined that Iran will never retreat from its nuclear technology accomplishments.
He also noted that the Iranian team of negotiators are well aware of the red lines (of the Islamic Establishment about the nuclear program) and move within the (specified) frameworks.
Rezaei further said that Iran does not seek nuclear weapons and reiterated the country's transparency policy.
The third day of talks between Iran and the G5+1 began on Friday morning with separate bilateral meetings between the Iranian team of nuclear negotiators and the European members of the Group 5+1 (the five permanent UN Security Council members plus Germany).
Afterwards, the Iranians held a bilateral meeting with the US delegation as well. The meetings took place at the level of deputies.
Later, the representatives of the six world powers held internal coordination meeting after morning bilateral.
In the meantime, a senior member of the Iranian team said on Thursday that the nuclear discussions are advancing in a good atmosphere but progress is "slow and difficult".
Speaking to Tasnim, Abbas Araqchi also said it is "unlikely" that the talks will stretch into Saturday. He added that the parties are negotiating "in a good atmosphere".
This is the fourth round of marathon talks in Vienna after the parties inked a six-month deal on Tehran's nuclear activities in Switzerland on November 24, 2013.
The interim deal (the Joint Plan of Action), which has come into force since January 20, stipulates that over the course of six months, Iran and the six countries will draw up a comprehensive nuclear deal which will lead to a lifting of the whole sanctions on the Islamic Republic.