Negotiator: Vienna Talks End without Tangible Result
VIENNA (Tasnim) - Iran's top nuclear negotiator said Tehran and six world powers have not reached tangible results in the just-concluded talks in Vienna, but said the parties are determined to continue negotiations over the Islamic Republic's peaceful nuclear program.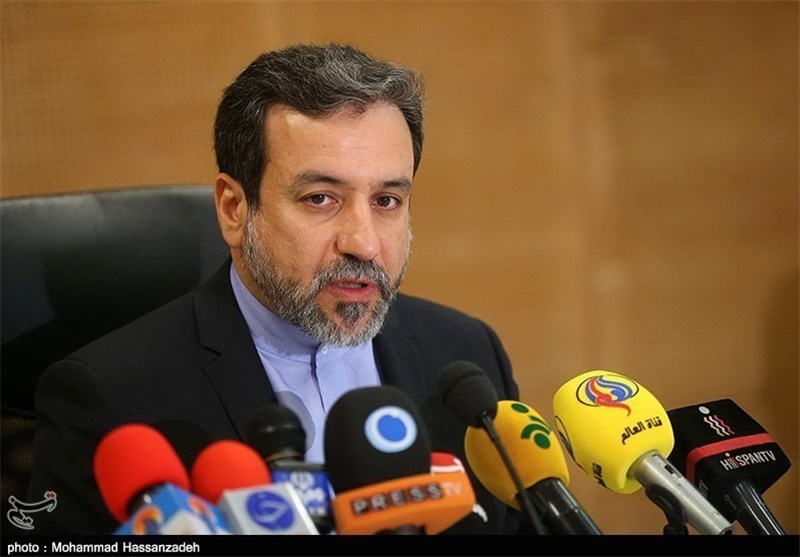 Diplomats representing Iran and the sextet of world powers (the five permanent UN Security Council members plus Germany) wrapped up the latest round of negotiations on Tehran's peaceful nuclear program in the Austrian capital minutes ago.
Speaking to reporters in a press conference after conclusion of the three-day talks, Seyed Abbas Araqchi said the negotiating parties had "intense and tough" discussions over Iran's nuclear case and have not started drafting the text of a final, comprehensive agreement.
"Discussions in this round of negotiations were very serious and were held in calm atmosphere but there exists a wide range of different views," Araqchi said.
He reiterated that despite a progressive mode during the Vienna talks, the negotiating parties were unable to reach tangible progress in drafting the final text of the agreement.
He further noted that the fourth round of talks covered initial discussions about the text, adding that inability to reach tangible progress was "natural" in this round of talks since many differences still remain unresolved.
Araqchi, however, said the negotiating parties are determined to continue talks in the future to narrow the differences.
As regards the next round of talks, he said it is slated for Iranian month of Khordad (May 22 – June 21), but an exact date has not been yet fixed.
Senior diplomats representing Iran and the six nations (also known as the P5+1 or E3+3) launched a decisive phase of diplomacy on Wednesday to draft a lasting accord, meant to end years of Western standoff over Tehran's peaceful nuclear program.
The three-day negotiations were the fourth round of marathon talks in Vienna after the parties inked a six-month deal on Tehran's nuclear activities in Switzerland on November 24, 2013.
The interim deal (the Joint Plan of Action), which has come into force since January 20, stipulates that over the course of six months, Iran and the six countries will draw up a comprehensive nuclear deal which will lead to a lifting of the whole sanctions on the Islamic Republic.