Terrorist Groups in Syria Pose Threat to France, Europe: French Diplomat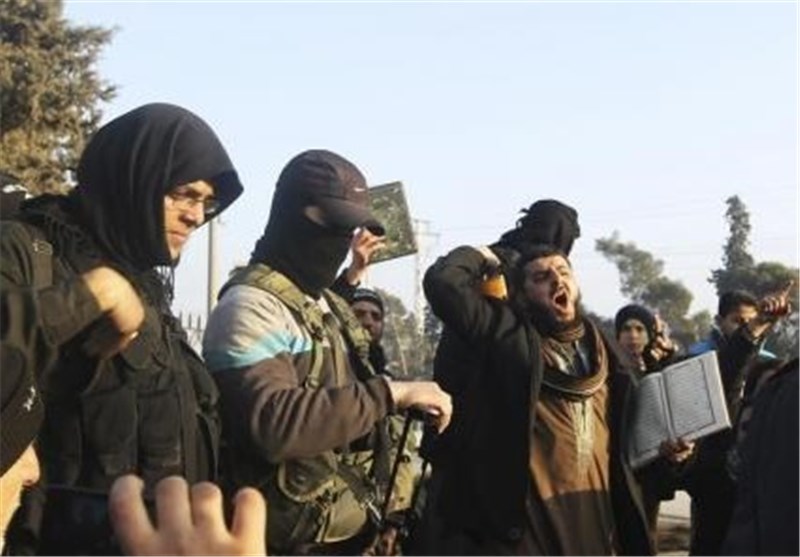 TEHRAN (Tasnim) – French Foreign Ministry Director General for North Africa and Middle East Affairs Jean Francois Giroux described terrorists operating in Syria as a menace to France and Europe.
Speaking in a meeting in Tehran with Iranian Deputy Foreign Minister for African and Middle Eastern Affairs Hossein Amir Abdollahian, Giroux underlined that the threat of Syria's terrorist groups should be confronted.
Foreign-backed extremist militants have been operating against the government of President Assad since the outbreak of the violence in Syria that has so far killed more than 140,000 people.
The French diplomat further described the Islamic Republic of Iran's four-article plan as helpful for the resolution of Syria's crisis.
He also highlighted the importance of stability and security in the Middle East region, and said Tehran and Paris have a shared view on this issue.
Amir Abdollahian in this meeting referred to the spread of extremism and terrorism in the region, and warned about its regional and global consequences.
He stressed the need for a realistic view of regional issues, and said double-standard policies on these issues should be avoided.
Amir Abdollahian and Giroux reiterated the need for continuation of joint cooperation between Iran and France for resolving regional issues.