Dozens Killed in Attacks on Nigerian Villages
TEHRAN (Tasnim) - Suspected Boko Haram fighters killed 48 villagers in northeastern Nigeria near the town where the group kidnapped more than 270 schoolgirls.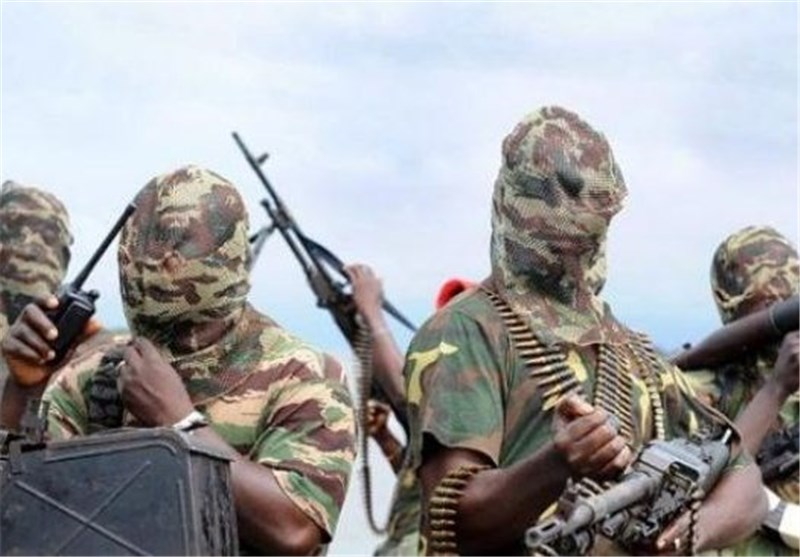 The three villages are near the town of Chibok, where the girls were abducted from their boarding school in a brazen April 15 assault that has ignited a global movement to secure their freedom.
The attacks came hours after twin car bombs exploded at a crowded bus terminal and market in Nigeria's central city of Jos, killing at least 122 people, Al Jazeera reported.
Gunmen stormed the village of Alagarno late on Tuesday and stole food, razed homes and fired on fleeing civilians.
"It was a sudden attack," said Alagarno resident Haruna Bitrus, in an account supported by other locals. "They began shooting and set fire to our homes. We had to flee to the bush," he added.
Many of those who fled Alagarno ran to Chibok, where the armed group Boko Haram kidnapped 276 schoolgirls on April 14.
The nearby villages of Bulakurbe and Shawa were also attacked.
There was no immediate claim of responsibility for either assault, but Boko Haram has either claimed or been blamed for scores of similar attacks in that part of Borno state, near the hilly border with Cameroon.
President Barack Obama said on Wednesday that the US had deployed 80 military personnel to neighboring Chad to help in the search for the girls.
He said the service members will help with intelligence, surveillance and reconnaissance aircraft for missions over northern Nigeria. He said the force would stay in Chad until its support is no longer necessary.
Meanwhile in Jos, rescue workers with body bags combed the rubble for more bodies as scores of residents gathered at mortuaries and hospitals in the search for missing loved ones.