President Rouhani Praises "Good Results" of CICA Summit in China
TEHRAN (Tasnim) – Iranian President Hassan Rouhani announced that the country will spare no effort to contribute to the better performance of the Conference on Interaction and Confidence Building Measures in Asia (CICA).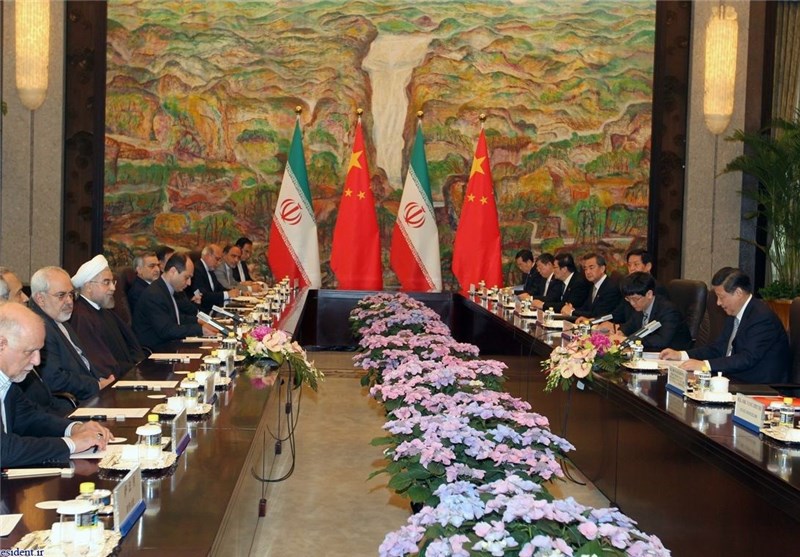 "Standing by you (china), we will make all efforts to help the success of the CICA," Rouhani said in a meeting with Chinese President Xi Jinping on the sidelines of the fourth summit of the CICA in Shanghai, on Thursday.
He also expressed his gratitude to the Chinese government for holding the conference "with good management," adding that the summit had produced "good results."
Rouhani also pointed to the growing ties between Iran and China, and stated, "Since our bilateral meeting in Bishkek, we have witnessed the expansion of forward-moving relations."
The Chinese president, for his part, said the relations between the two countries are at a high level, adding, "The Chinese government is satisfied with the forward-moving trend in relations with the Islamic Republic of Iran."
He further emphasized that in recent years, transactions between Iran and China have been on the rise, and noted that the two countries are in consultations over regional and international issues.
The Iranian president was among 11 heads of state and 10 chiefs of international organizations who attended the two-day summit, including Russian President Vladimir Putin, Kazakhstan President Nursultan Nazarbayev and UN Secretary-General Ban Ki- moon.