Bahraini Security Forces Kill Teenage Protester
TEHRAN (Tasnim) – Bahraini regime forces killed another pro-democracy protester as there seems to be no end in sight to the deadly crackdown on voice of dissent in the tiny Persian Gulf monarchy.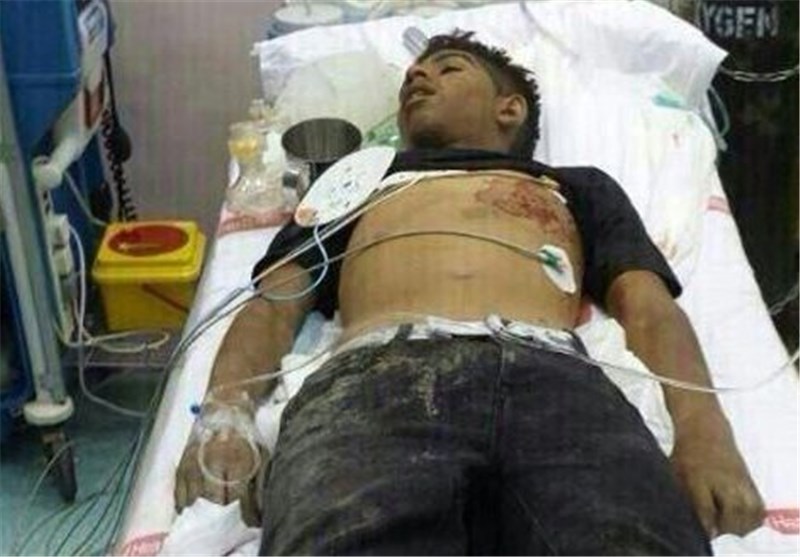 Sayed Mahmood Sayed Mohsin, a 15 year old boy, was shot at close range with a shotgun by regime forces in Sitra Island on Wednesday.
Photos taken of the victim show him severely bleeding due to the lethal injury caused by the use of shotgun, which is an internationally prohibited weapon, Al Wefaq reported.
Sayed Mahmood Sayed Mohsin is the latest in a string of protesters killed by Bahraini regime forces for taking part in pro-democracy protest rallies.
According to the Bahraini opposition groups, over 160 people have been killed by Al Khalifah regime forces since the outbreak of the popular protests more than three years ago.
Scores of people have been injured and many others put behind bars by regime forces.
The protesters demand the downfall of Al Khalifah regime and want the establishment of a democratically elected government in the tiny Persian Gulf state.
Pro-democracy rallies are held in Bahrain almost on a regular basis in defiance of the deadly crackdown by Al Khalifah regime.