Syrian Opposition Coalition Voices Support for MKO Terrorists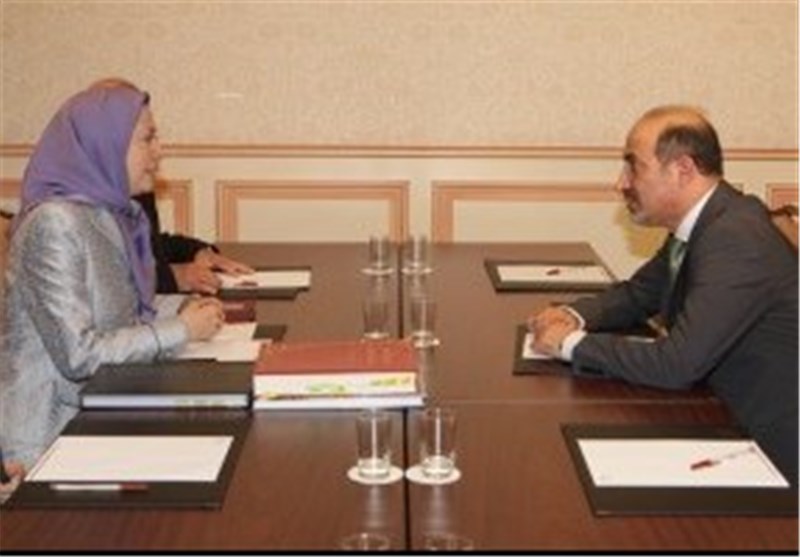 TEHRAN (Tasnim) – Head of the so called Syrian Opposition Coalition (SCO) Ahmad Jarba voiced support for the anti-Iran terrorist Mojahedin-e Khalq Organization (MKO, also known as MEK).
In a statement, Jarba described the MKO ringleader, whose hands are stained with the blood of Iranians, as the representative of the Iranian nation, and voiced his support for the terrorist group.
Jarba, who is in France to seek more arms aid for terrorist groups operating in Syria, has recently met with MKO ringleader Maryam Rajavi in Paris.
In this meeting, Jarba praised what he called the "solidarity and fraternity of the Iranian resistance with the Syrian revolution…".
He also informed Rajavi of his latest activities and visits to different countries to beg for support at a time when the Syrian army has managed to make significant gains in battles against foreign-backed militant groups.
The MKO -- listed as a terrorist organization by much of the international community -- fled Iran in 1986 for Iraq, fought on the side of Saddam Hussein during the Iraqi imposed war on Iran (1980-88), and was given a camp by Saddam.
The group has been behind numerous acts of terror against Iranian civilians and officials, and was involved in the 1991 bloody repression of Shiite Muslims in southern Iraq, and the massacre of Iraqi Kurds in the country's north.