Iran's FM Calls on Islamic Media to Grow Stronger, Attract Global Attention
TEHRAN (Tasnim) – Iranian foreign minister called on the Islamic media outlets to speed up efforts to break the outsiders' monopoly of media and end the rivals' political influence over the news about the Muslim world.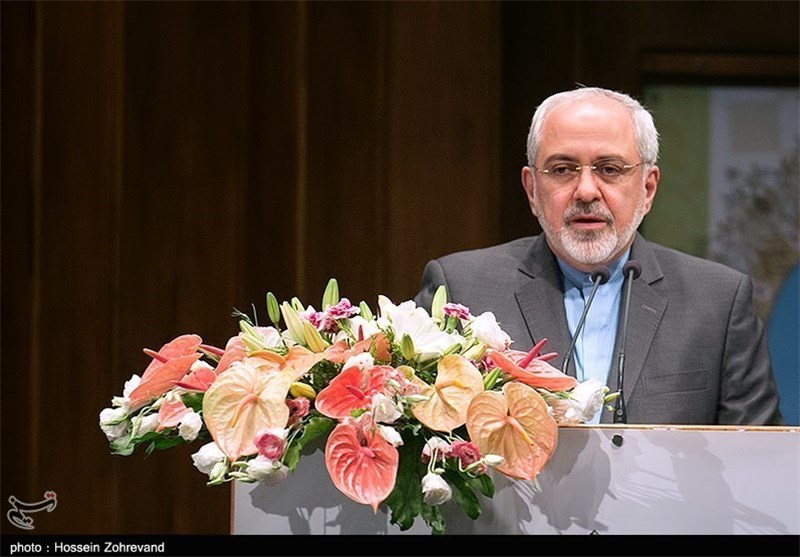 Addressing the 7th General Assembly of Islamic Radios and Televisions Union in Tehran on Monday, Mohammad Javad Zarif insisted that media outlets in the Muslim nations should turn into the "authentic and reliable gateway" to the latest news and developments across the Islamic world.
He stressed that the Islamic media should overtake the rivals and grab the world attention through professional work.
Zarif once again cautioned about attempts by violent and extremist groups to portray a negative image of Islam.
He underlined that the Islamic media should, regardless of possible political differences, step up efforts to introduce the genuine image of Islam to the world.
In relevant comments at the opening of the conference on Sunday, President Hassan Rouhani had called on the media outlets in the Islamic world to brace themselves for a major cultural confrontation with the West, which he said wants the Muslim nations sidelined from the modern technologies.
Participants from 36 countries, including representatives of 300 television and radio channels have gathered in the general assembly of the union, which is being held under the motto of 'Awakening Media Outlets, Voice of Resistance and Confrontation with Religious Sedition.'