Zarif Says He Will Discuss Nuclear Talks Developments with Ashton
TEHRAN (Tasnim) – Iran's Foreign Minister Mohammad Javad Zarirf said he and EU Foreign Policy Chief Catherine Ashton will discuss the latest developments in the nuclear talks during Istanbul meeting.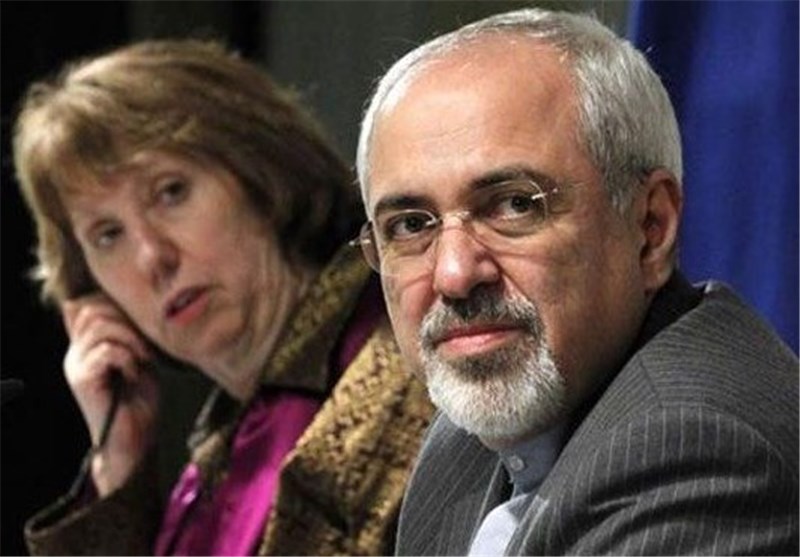 Speaking upon arrival at Istanbul airport on Monday, Zarif told reporters that in his meeting with Ashton, the two will review the developments and the progress in the course of negotiations on Iran's peaceful nuclear program.
Zarif, who is also the country's chief negotiator, hoped that a positive step will be taken on the path (towards resolving the nuclear issue).
After meeting with Ashton, Zarif will leave Istanbul for the Algerian capital of Algiers to partake in a ministerial conference of the Non-Aligned Movement (NAM).
The Iranian top diplomat, however, stressed that his meeting with Ashton in Istanbul is not part of the talks between Iran and the Group 5+1 (Russia, China, the US, Britain, France and Germany).
Ashton coordinates diplomacy with Iran on behalf of the Group 5+1 (also known as the P5+1 or E3+3) in the marathon talks with the aim of hammering out a final nuclear deal, meant to end years of Western standoff over Tehran's peaceful nuclear program.
The next round of high-profile negotiations between Iran and the sextet are slated for June 16 to 20, again in Austria's Vienna.