Erdogan Warns against Taksim Anniversary Protests
TEHRAN (Tasnim) - Turkey's prime minister, Recep Tayyip Erdogan, called on young Turks to ignore calls to mark the anniversary of national protests that left eight dead and thousands wounded last year.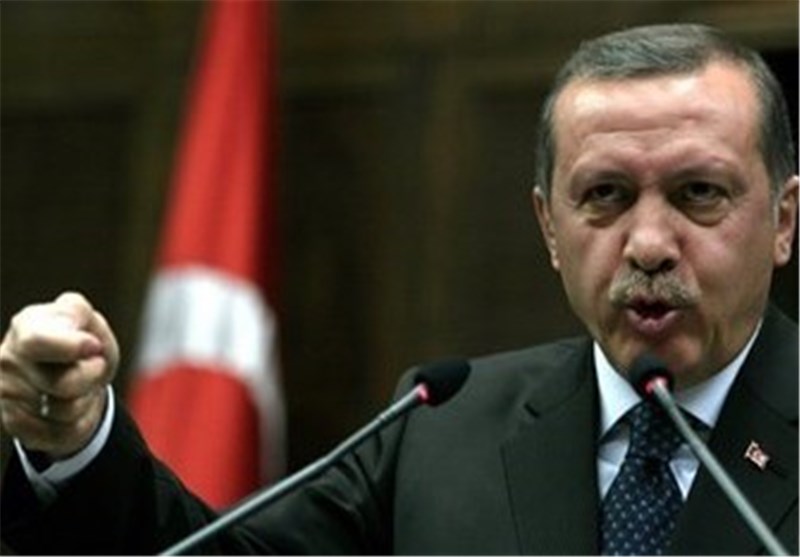 Turkish authorities are preparing to tackle Saturday's demonstrations with 25,000 police officers and 50 water cannon.
"One year later, people, including so-called artists, are calling for demonstrations, but you, Turkey's youth, you will not respond to the call," Erdogan told an Istanbul crowd on Friday.
"These terrorist organisations manipulated our morally and financially weak youth to attack our unity and put our economy under threat," Al Jazeera reported him as saying.
What began last May as a peaceful demonstration against plans to redevelop Gezi Park, a part of Istanbul's Taksim Square, spiralled into massive protests spread around the country against Erdogan that resulted in brutal police retaliation.
The demonstrations continued for weeks, leaving eight people dead and thousands wounded.
Despite a government ban on gatherings at Taksim Square, a symbolic rallying point, activists asked the public to hold demonstrations there.
Turkish media reported that around police officers, water cannon and armoured vehicles would be deployed on May 31 to prevent demonstrators from reaching the square.
Kemal Kilicdaroglu, the leader of the main opposition Republican People's Party (CHP), on Friday urged the authorities to let people peacefully protest.
"Let the young people protest as they want. They are peaceful, they cannot harm anyone. What will you achieve with all these bans?" he said.
In its 12 years in power, Erdogan's Justice and Development Party(AKP) has achieved economic success, transforming a crisis-hit economy into a growing one.