Spain Breaks Up Suspected Jihadist Cell in Melilla
TEHRAN (Tasnim) - Spanish police arrested six suspected jihadists in a pre-dawn raid in the country's north African territory of Melilla, the government said.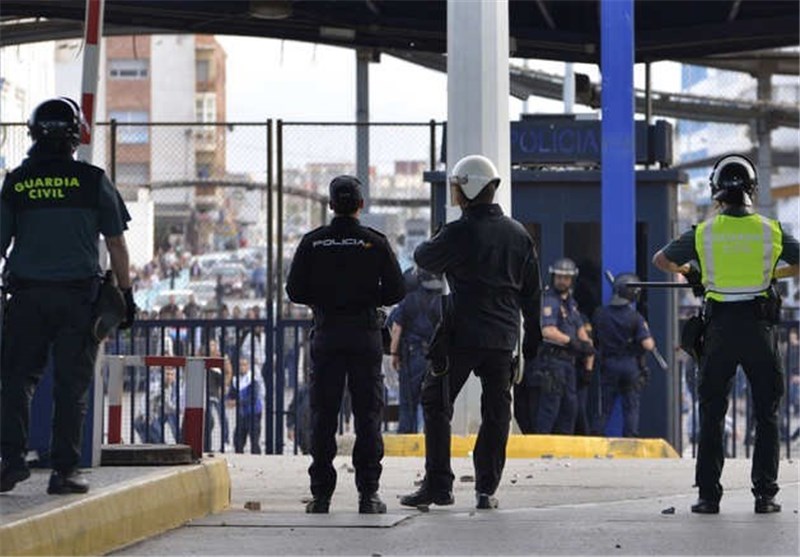 The arrests were part of an ongoing operation to bring down an international network that has been recruiting and sending out jihadists to join "terrorist organisations" in Mali and Libya, the Spanish interior ministry said in a statement.
"Up to now six people have been arrested and there are eight searches underway," the ministry said.
"Among those arrested is the first Spanish jihadist returned from the conflict in Mali after passing through training camps held by the Movement for Unity and Jihad in West Africa (MUJWA) in that territory," it said.
Spain has arrested several dozen suspected jihadist militants in Melilla and its other north African enclave city of Ceuta in recent years. Both cities are located on the Mediterranean coast and surrounded by Morocco.
In a raid on March 14 this year, Spanish and Moroccan forces broke up another suspected jihadist cell with members in Melilla, as well as in Morocco and mainland Spain, AFP reported.
That cell was suspected of sending volunteer fighters to Mali, Syria and Libya.
Spain's government has said it fears battle-hardened fighters may return to Spain from Syria and other conflict zones under the influence of al Qaeda-inspired groups, presenting a threat of attacks.
This year marked the 10th anniversary of the March 11, 2004 terrorist bombing of four packed commuter trains in Madrid, which killed 191 people.
Since the Madrid attack, more than 470 suspected extremists have been arrested in Spain, according to the Spanish interior ministry.