'Bon Appétit,' Putin Tells G7 Leaders Dishing the Dirt on Russia in Brussels
TEHRAN (Tasnim) - President Putin wished "bon appétit" to G7 leaders who patronized Russia – excluded from the club over Ukraine – and set conditions it has to meet to restore ties with the West. Otherwise, Obama and his allies threatened, more sanctions would follow.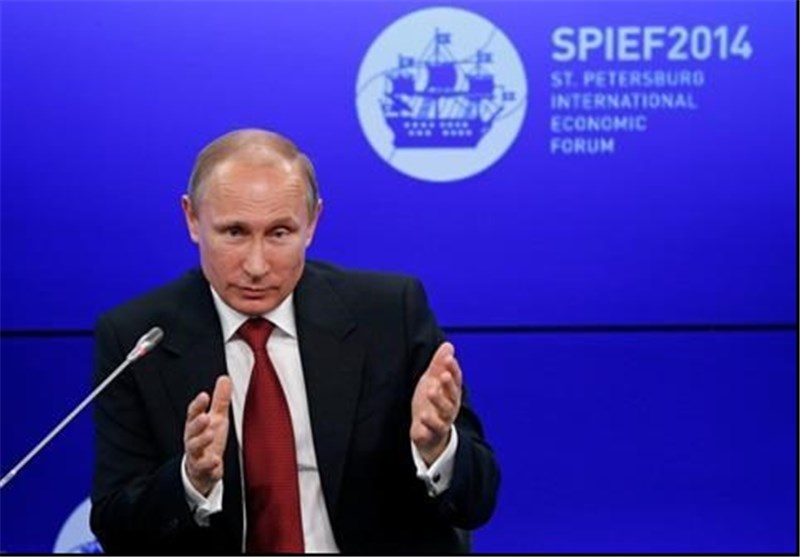 As the G7 summit was wrapping up in Brussels, Vladimir Putin was asked to comment on what he thinks about the western leaders holding their gathering without Russia. The only comment that followed was: "I want to wish them, 'Bon appétit.'"
This week's summit of the world's leading industrialized nations became the first in 17 years when Russia was not participating. That comes as the US "mobilized the international community," as President Barack Obama earlier put it, "to isolate Russia" over the Ukraine crisis, RT reported.
Originally, the summit was to take place in Russia's Sochi, but the plan was canceled after Crimea reunited with Russia – a move that infuriated the West, labeling it an "illegal annexation" of territory.
Despite being uninvited, Moscow got its fair share of judgments and accusations thrown at it during the gathering. The G7 leaders wagged their fingers at Russia, warning that more sanctions would follow unless it helps to deescalate the ongoing crisis in Ukraine.
In their joint declaration, the western leaders said they are united in condemning Russia's "continuing violation of the sovereignty and territorial integrity of Ukraine."
Obama and British Prime Minister David Cameron said that all the seven leaders agreed to impose tougher economic sanctions against Russia unless it meets new requirements within a month.
Second, he went on, Putin must recognize the May 25 election of Ukraine's president, Petro Poroshenko, as legitimate.
The G7 summit was held just ahead of the 70th anniversary of the Allied D-Day landings in Normandy, on June 6, 1944. Putin along with the leaders of France, Britain, the US and Germany flew to France to attend the events to mark the anniversary of the opening of the western front against Adolf Hitler's troops.