MP: US Policies in Region Inflames Terrorism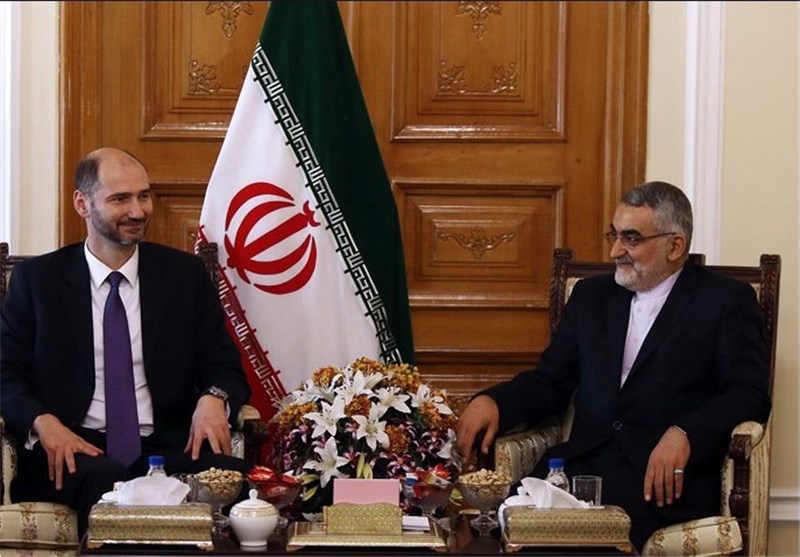 TEHRAN (Tasnim) – A senior Iranian lawmaker said Washington's wrong policies in the Middle East, particularly in Syria, have caused a growing trend in the terrorist moves in the region.
"The result of the US policies in the region, particularly in Syria, has been strengthening of terrorism in the region," Chairman of the Iranian Parliament's National Security and Foreign Policy Commission Alaeddin Boroujerdi said in a meeting with Croatian Deputy Foreign Minister Josko Klisovic, here in Tehran on Tuesday.
The Iranian lawmaker also warned against the serious repercussions of spread of terrorism in the Middle East, noting that the terrorists "have turned into a threat to the international security and tranquility, including to the European countries."
Tehran has repeatedly expressed alarm at the threats facing the European countries whose nationals would return home after fighting alongside the foreign-backed insurgents in Syria.
Elsewhere in the meeting, Boroujerdi touched on the good record of bilateral relations between Tehran and Zagreb over the past years, saying Iran favors the expansion of ties with Croatia in diverse fields.
Klisovic, for his part, underlined that Croatia "sees no obstacles in the way of promotion of cooperation with Iran."
"Expansion of all-out ties with Iran, especially in the economic-commercial arenas, is among the major axes of Croatia's foreign policy," he explained.
Back in March, a senior Croatian legislator referred to Iran as a heavyweight of the Middle East region, stressing that regional crises would not be resolved unless Tehran's significant role is taken into account.
Iran's prominent role in the settlement of the problems that have gripped the Middle East cannot be ignored, Chairperson of the Croatian Parliament Foreign Policy Committee Milorad Pupovac had announced in a meeting with an Iranian diplomat at the time.