Iran Dismisses "Excessive Demands" in N. Talks
TEHRAN (Tasnim) – Iran's Foreign Ministry on Wednesday underlined the country's determination to uphold its inalienable nuclear rights, stressing that the excessive demands by certain parties in the nuclear negotiations could by no means weaken Tehran's resolve to defend its rights.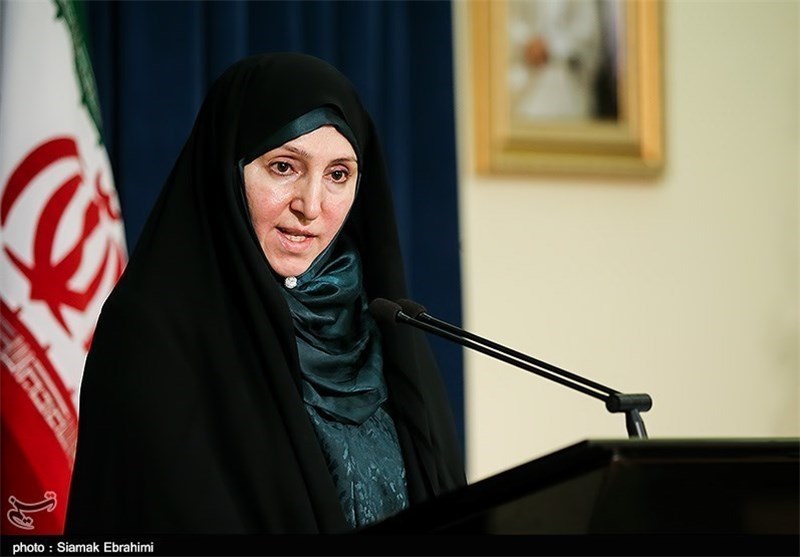 "The excessive demands will have no bearing on Iran's determination to achieve the nuclear rights," Foreign Ministry Spokeswoman Marziyeh Afkham stated in her weekly press conference on Wednesday.
She made the comments in reaction to the recent remarks by French Foreign Minister Laurent Fabius, who has called for a big reduction in the number of Iran's uranium enrichment centrifuges.
"We are still hitting a wall on one absolutely fundamental point, which is the number of centrifuges which allow enrichment," Fabius told France Inter radio earlier. "We say that there can be a few hundred centrifuges, but the Iranians want thousands, so we're not in the same framework."
Elsewhere in the press conference, Afkham pointed to the separate bilateral meetings Iran has started to hold with members of the Group 5+1 (Russia, China, the US, Britain, France and Germany), saying the Iranian negotiators have launched "explicit and serious meetings" with the parties.
This comes after delegates from Iran, the US and the European Union wrapped up two-day talks on Tehran's nuclear program on Tuesday.
Iran's deputy foreign minister and top negotiator, Abbas Araqchi, said the Geneva trilateral talks "were intensive and difficult, but conducted in a positive atmosphere."
"There were good exchange of views, however, divisions still remain and consultations will continue," he added.
In the meantime, the Iranian negotiating team is set to hold a couple of other bilateral meetings with diplomats from Russia, France and Germany before Tehran and six powers (also known as the P5+1 or E3+3) meet again in Vienna for another round of negotiations on June 16-20.