Kuwait Opposition Demands End to Corruption
TEHRAN (Tasnim) - Thousands of anti-government protesters have rallied in Kuwait, demanding an end to alleged multi-million dollar corrupt transactions which they say involve government officials.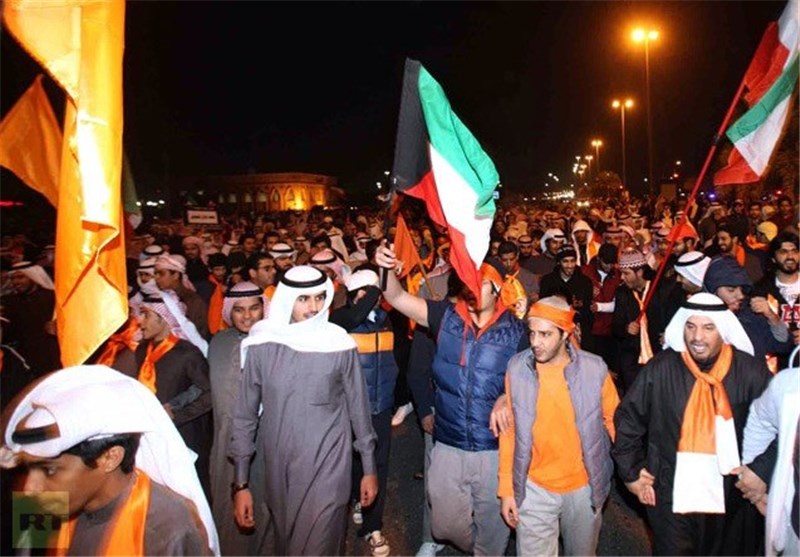 The protesters came out in response to a call made by veteran opposition leader Musallam al-Barrak, who vowed to reveal the names of officials he accused of complicity in bribery.
"Bribery has penetrated all of the state's institutions and authorities, and people filling sensitive posts have received bribes worth multi-million dinars," Barrak, who is a former parliamentarian, told the crowd.
The oil-rich state, which stands out in the region for being tolerant towards dissent, has fallen economically behind its Persian Gulf neighbors due to years of political bickering between the government and opposition, delays of crucial projects and thwarted infrastructure developments.
Since 2006, at least a dozen cabinets have been formed and six parliaments elected, Al Jazeera reported.
"We've had enough of this. It is time to fight corruption. The battle against corruption starts now, right after this rally. We will not allow corrupt people to continue robbing the country," Barrack said.