7 Afghan Civilians Killed in Bomb Attacks
TEHRAN (Tasnim) - Seven Afghan civilians were killed in separate bomb attacks on Wednesday morning, authorities said.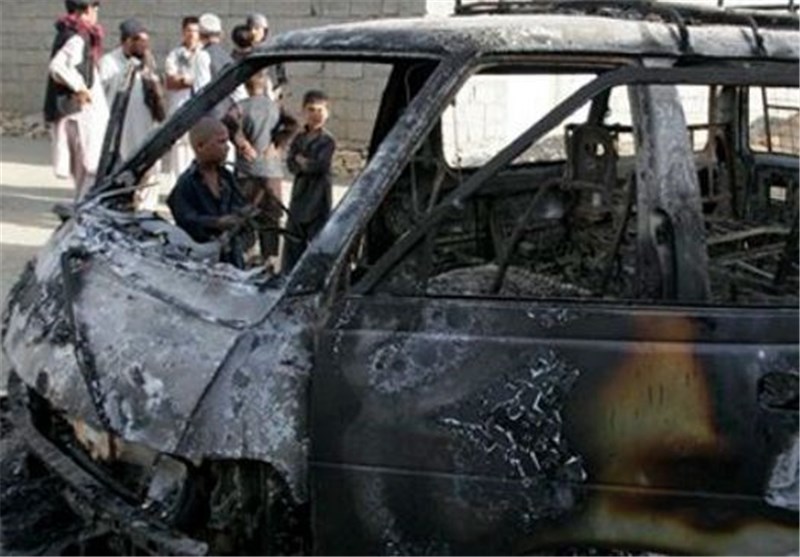 In one attack two young women were killed and one woman wounded in a bomb attack carried out by the Taliban insurgents in the southern Helmand province early morning.
"On Tuesday, the Taliban killed a policeman. Two sisters and the wife of the victim visited the graveyard for a special praying in Naw Zad district. The militants detonated a bomb, killing the two sisters and seriously wounding the wife of the victim," provincial police spokesman Abdul Ahad Chopan told Xinhua.
In Dawlat Abad district of the northern Faryab province, four civilians were killed and two others wounded when an improvised bomb went off near a security checkpoint at around dawn, district governor Abdul Salam told Xinhua.
Elsewhere, a male driver was killed and three women injured following a roadside bombing in Khas Uruzgan district of southern Uruzgan province, Xinhua reported.
The Taliban insurgent group has intensified subversive activities as Afghanistan is preparing for a presidential runoff election slated for June 14.
More than 2,900 civilians were killed and nearly 5,700 wounded in conflicts and Taliban-led attacks in the war-torn country last year, according to figures released by the UN mission in the country.