Iran, Turkey Seek German-French Model of Trade Ties
TEHRAN (Tasnim) – Iranian President Hassan Rouhani emphasized that Tehran and Ankara are seeking close economic relations similar to the ties between Germany and France.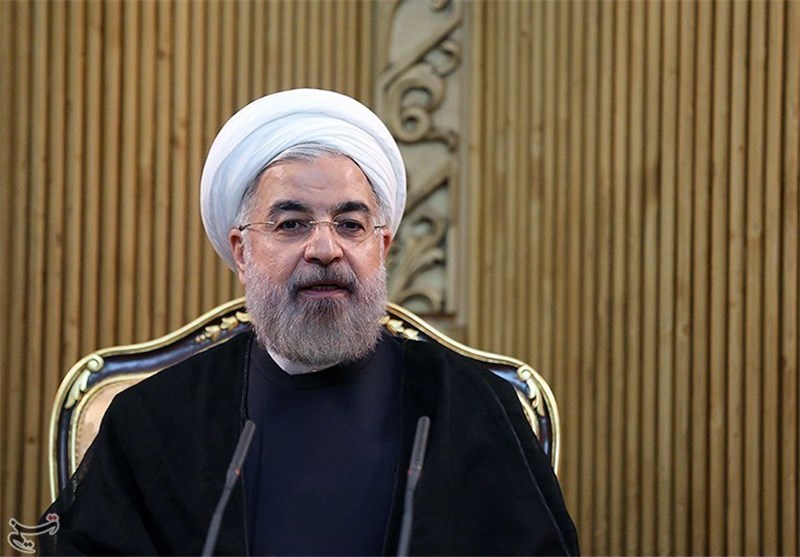 "What the Turkish officials and the president of the country said was that Ankara wants its economic relations with Iran to be as close as the ties between Germany and France," Rouhani, who has recently wrapped up a two-day visit to the neighboring Turkey, told reporters on the sidelines of a visit to an exhibition in Tehran on Wednesday.
Pointing to the close economic, industrial and scientific relations between France and Germany, the Iranian president said, "Iran and Turkey can establish such cooperation, too."
He said that the Iran and Turkey have great civilizations and share many cultural commonalities as well as great capacities to promote bilateral relations.
"In the Turkish-Iranian chamber of commerce, I announced that I do not want the two countries to be rivals of each other or face each other, but I want our cooperation and joint work," President Rouhani said.
He also underlined that the main policy of his administration is to promote relations with the other countries, especially the neighboring countries.
Rouhani further commented on the first session of Iran-Turkey Strategic High Cooperation Council during his stay in Ankara, saying the two countries considered the meeting an important event.
Earlier on Tuesday, President Rouhani said in joint press conference with Turkish Prime Minister Recep Tayyip Erdogan that the high-profile council heralds "rapid enhancement of relations between the two countries in all fields."
Rouhani was the first Iranian head of state to visit Turkey in 18 years. Several cabinet members, including the ministers of Foreign Affairs, Road and Urban Development, Oil, Communication and Information Technology, Interior, Culture and Islamic Guidance and Economy accompany President Rouhani in his two-day visit to Turkey.