Iran Interior Minister to Attend UNHCR Conference in Geneva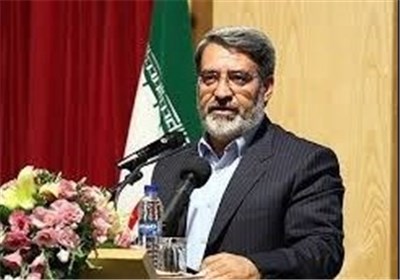 TEHRAN (Tasnim) – Iranian Interior Minister will head to Geneva to attend the conference of United Nations High Commissionaire for Refugees (UNHCR).
According to the interior ministry, Abdolreza Rahmani Fazli will fly to the Swiss city on Sunday.
The Islamic Republic of Iran continues to host one of the largest and most protracted refugee populations in the world, despite the voluntary return of hundreds of thousands Afghan and Iraqi refugees to their countries of origin over the past decade.
Earlier in May, UN resident coordinator in Iran appreciated praised Iran for hosting a large population of refugees over the past three decades, the bulk of which have flocked into the country from neighboring Afghanistan.
Preceded by Pakistan, Iran is the second country in the world that accepts the highest number of refugees, Garry Lewis announced.
"Iran has very well hosted the refugees over the past three decades," the UN coordinator said.
Out of the total 880,000 registered refugees in Iran, Lewis explained, 840,000 are Afghans and the rest come from Iraq.
The UN representative said some 10,000 Afghan refugees return to their country from Iran each year, stressing that stability should prevail in Afghanistan so that more Afghans would return home of their own volition.
Iran has hosted Afghan refugees since the late 1970s following the occupation of their country by the Soviet Union troops. Although many of those refugees have returned to their country voluntarily, there are still hundreds of thousands of documented and undocumented Afghans in Iran.