Teymourian Optimistic about Iran's Good Performance against Nigeria
SAU PAULO (Tasnim) - Iran midfielder Andranik Teymourian said he has learned from the World Cup that 'you cannot make mistake', and expressed the hope that the Iranian team would show good performance in Monday match against Nigeria.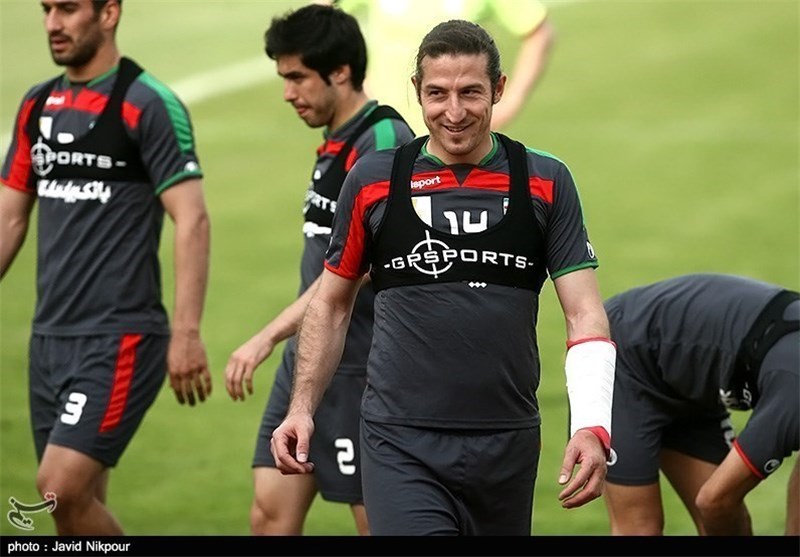 Teymourian made his debut in the 2006 FIFA World Cup against Mexico. He showed a good performance in the competitions and joined Premier League club Bolton Wanderers, for an undisclosed fee.
He is preparing for the Nigeria match which has been scheduled on Monday at the Arena da Baixada in Curitiba. Iran will play Argentina and Bosnia and Herzegovina on June 21 and 25 respectively.
"My first appearance in the World Cup was exciting. The best thing I learned from the World Cup was 'you cannot make mistake'. In the World Cup you have to show your best without any mistake," Teymourian said in the news conference.
"The World Cup competitions are not like domestic league, where you have a chance to correct your mistakes. We have to do our best in our three matches in the group stage," he added.
"I hope we play good against Nigeria. I believe that our team is fully ready to begin the tournament," Iran's Esteghlal football club player stated.