Syrian Army Crushes Terrorists in Latakia Countryside, Other Provinces
TEHRAN (Tasnim) – The Syrian army regained control over the Nabain town and advanced in that of Kasab in Latakia countryside.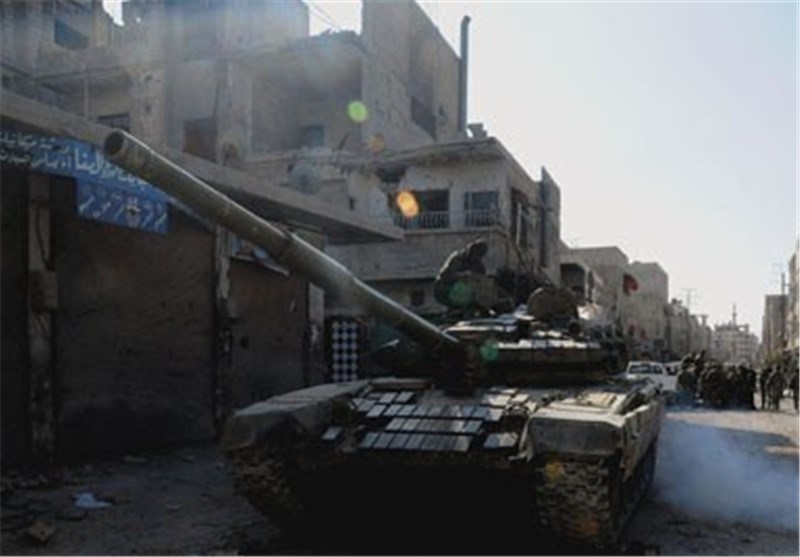 Security sources told Al-Manar that the terrorist groups in the area collapsed and withdrew and that the Syrian army controlled their garrisons.
The Syrian army also continued its operations in Damascus countryside, Daraa, Aleppo and Deir Ezour, inflicting heavy losses upon the militant groups.
A bomb attack targeting a weapons bazaar in eastern Syria close to the Iraqi border killed 30 "terrorists" on Saturday, state television reported.
"A big explosion hits a terrorist arms market in Mayadeen, killing 30 terrorists and wounding dozens of others," the television reported.