Russia Hopes US to Influence Ukraine on Stop of Violence
TEHRAN (Tasnim) – Russian Foreign Minister Sergei Lavrov had a telephone conversation with US Secretary of State John Kerry, urging the US to cast influence on Ukraine and help halt the violence there.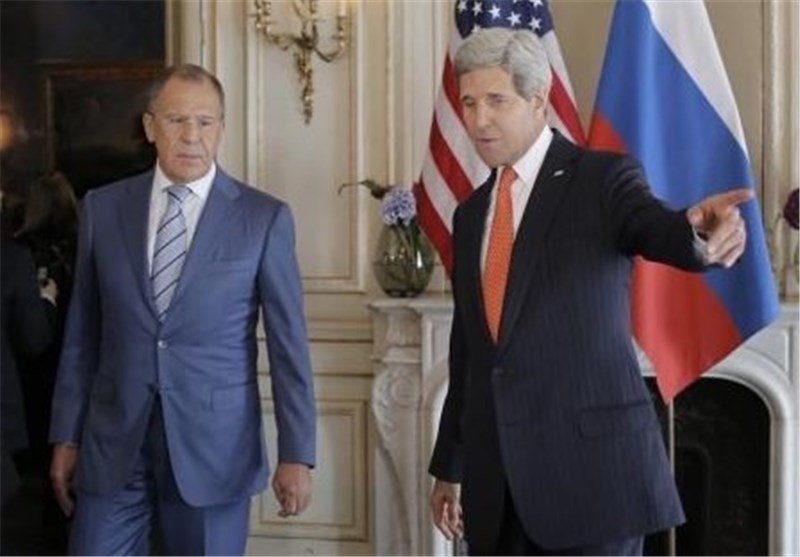 "The foreign minister stressed the need to immediately stop the punitive operation in the southeast...Military actions, artillery and air strikes on settlements lead to numerous losses of lives and border violations," the Russian Foreign Ministry said.
"US Secretary of State pledged to pay personal attention to these issues," according to the ministry.
The secretary of state expressed on the phone "strong concern" about the shootdown of a Ukrainian military transport plane by insurgents in Lugansk and the flow of weapons and militants across the Russian-Ukraine border, contending that Russia has sent tanks and rocket launchers to the militias in Ukraine, Xinhua reported.
The Russian Foreign Ministry said earlier in the day that the allegations on Russia's intervention in Ukraine were unacceptable, especially on Russia sending military units and weapons to the war- torn country.
A military transport plane was shot down by anti-government militants in the eastern city of Lugansk early Saturday, killing 49 Ukrainian troops.