Iranian Army Tightens Security near Western Borders: Commander
TEHRAN (Tasnim) – The Iranian Army forces have increased their presence along the country's western borders amid mounting terror activities by the ISIL militants in neighboring Iraq, said Deputy Commander of the Iranian Army's Ground Forces Brigadier General Kiumars Heidari.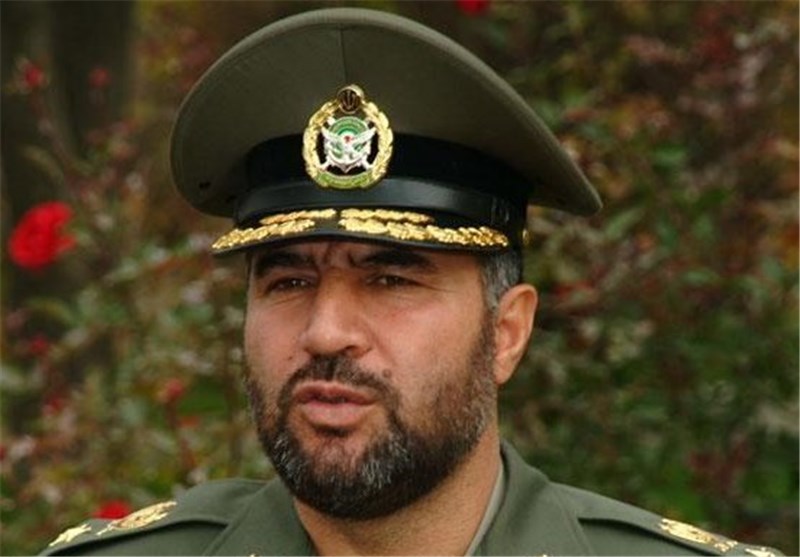 "Iranian Army's Ground Forces are not only closely monitoring the developments in Iraq and the region, but also constantly observe the different threats (coming from around the globe)," said the senior commander.
Heidari described the recent developments in Iraq and the Middle East region as part of plots hatched by the arrogant powers and the Zionists and called on Muslims to be vigilant.
The high-ranking army official also gave assurance that the Army's Ground Forces have increased the observation of the western borders in order to get the upper-hand in the region and also to give crushing and timely responses to any possible threats.
On June 10, Iraq's northern Nineveh Province fell into the hands of militants from the so-called Islamic State of Iraq and the Levant (ISIL). The Takfiri (extremist terrorists') attacks have reportedly forced more than half a million people in and around Mosul, the capital of Nineveh Province, to flee their homes.
Takfiri militants have vowed to march toward the capital, Baghdad.
Takfiri groups reportedly enter Iraq from neighboring Syria and Saudi Arabia to undermine security in the country.
Over the past days, Iraqi armed forces have been engaged in fierce clashes with the ISIL terrorists while hundreds of Iraqi volunteers are now flocking to regions in Baghdad and other cities to join the battle against terrorists.